6 Reasons to Wear Motorcycle Leather Suits
Why wear leather motorcycle suits
MotoGP sports are very much popular in the world which is why the one piece motorbike suit is gaining huge attention from people. Whether you are a seasonal rider or not a question often comes to mind why wear a leather motorcycle suit? As we all know that all motorcycle riders wear leather even, they don't care whether it is summer or winter. Some people think it just become the trend to wear a motorcycle suit, which is defiantly not. So why do all the riders wear leather motorcycle suits?
When the discussion comes to riding a motorcycle, all motorcyclist has good Motorbike Racing Suit and Accessories. In the past and also in current timing leather is playing a huge job in motorcycling and with good reason. Even after a lot of improvements in tech fabrics, the leather is still offering some stylish abrasion resistance.
Leather is the perfect partner for a motorcycle and all is because of the uncertain moments on the roads. According to Wikipedia, the rate of accidents for motorcycles is roughly 72.34 per 100,000.
6 Reasons to Wear Motorcycle Leather Suits
Wearing motorcycle leather suits is very much necessary for a rider as a leather motorbike not only provides you with massive safety features but also gives you much confidence, flexibility, comfort, and weather protection and makes your looks cool. 
While riding a motorbike, you must have to put some things in your mind regarding wearing the right safety gear and accessories. A leather motorbike suit is considered the to be one of the most essential and preferred accessories in MotoGP racing. Here down we mentioned some top reasons that clearly define the importance that why a rider must wear motorcycle leather suits.
1. Excellent Rider Protection
The first and for the most term is to wear motorbike suit archives is to get extremely heavy protection in the challenging racing tracks. On the road track whether it is s racing track or a normal street road there is always an uncertainty of crashing or sliding down the road. A Good quality motorcycle suit works as a most necessary feature on the riding. The leather cowhides motorbike suit is recommended the most in the world, although the kangaroo leather gear gives extra protection to the rider on the road track which is mostly used by the perfectional racer at the racing to face the most dangerous curve and challenging point of the race.
From time-to-time studies, it can be noticed that the stores are now beginning to sell different types of leather apparel, especially jackets, that fit different types of personalities.
Leather protection is being used for thousands of years ago. However, the protective properties of leather are not enough. In the case of an uncertain accident, only leather cannot give a full protective job to save your skin from serious injuries.
2. Maintains Flexibility
If we talk about a race road track so the riders need to be very flexible. It is because the race road track has very challenging curves in the race that the riders face during a race. What if the rides are not maintained their flexibility?
The rider can't drive a biker better than their competitor if he/she is not able to maintain flexibility. The motorbike leather suit has a flexible fabric at its knee and ankle to give the riders the best flexibility to move freely and change their positions at any challenging curves of a race road track. The maintenance of flexibility is also needed If a person is traveling city-to-city to keep the flexibility balanced.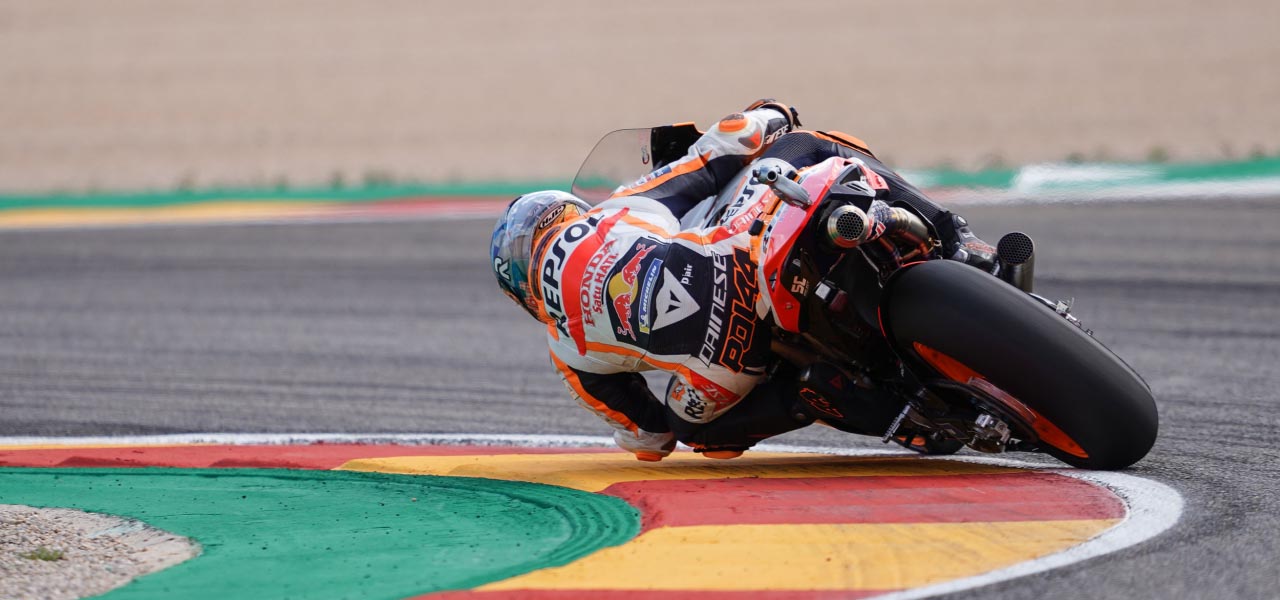 3. Comfortable
On the street road track, the motorbike riders will probably make you feel exhausted at some point for your long travel, for the use of 2 piece motorcycle racing suit will make the rider to feel more comfortable and durable. The soft inner lining leather motorbike suit always makes a rider more relaxed and makes him/her focused for the aim.
The leather motorbike suit is made soft and warm in order to make the rider feel comfortable. A bike rider can enjoy it all day without having any problem with it.
4. More Space Option
In the past timing, riders face the problem of running out of space while they are riding a motorbike. The leather motorbike solves this problem as it has come with multiple pockets. A Leather motorbike suit has pocket options from its exterior & interior and It also has pocket space in the sleeves.
It is very beneficial in the race road track and also in the street road track to keep items safe which is going to help in traveling and racing.
5. Stylist looks at motorbike suit
One more reason that increases the importance of wearing a leather motorbike suit is, it gives motorcyclists a stylish and attractive look while riding the bike. Wearing a 2 piece motorcycle racing suit will make the rider look classy. A motorbiker wears a leather motorbike suit to look tough. A perfect attractive motorbike suit with clean stitching will increase your stylish look, even if a rider is a skinny person.
While riding a motorcycle the motorbike suit performs an essential role because there's nothing better than to look good on your bike. All sport biker wants stylish MotoGP apparel for looks fashionable and trendy. As per the Demand and customization, most of the manufacturer of motorbike suits is now adding different styles to them. It makes them more attractive according to the customer demands.
6. Leather Motorcycle Suits – A Complete Weather shield
A leather motorbike suit is very useful in bad weather. It performs its duties as a like shield for a biker when the weather is not very friendly. Nobody knows when the rain comes with the stormy wind that will hit you for that reason a leather motorbike suit is obvious for a rider even it isn't waterproof but has a great water-resistant property that stops the rainwater to stick in your clothing and protect a rider for not coming to the water in the suit. A real lambskin leather motorbike suit provides enough protection during rainfall and stormy weather.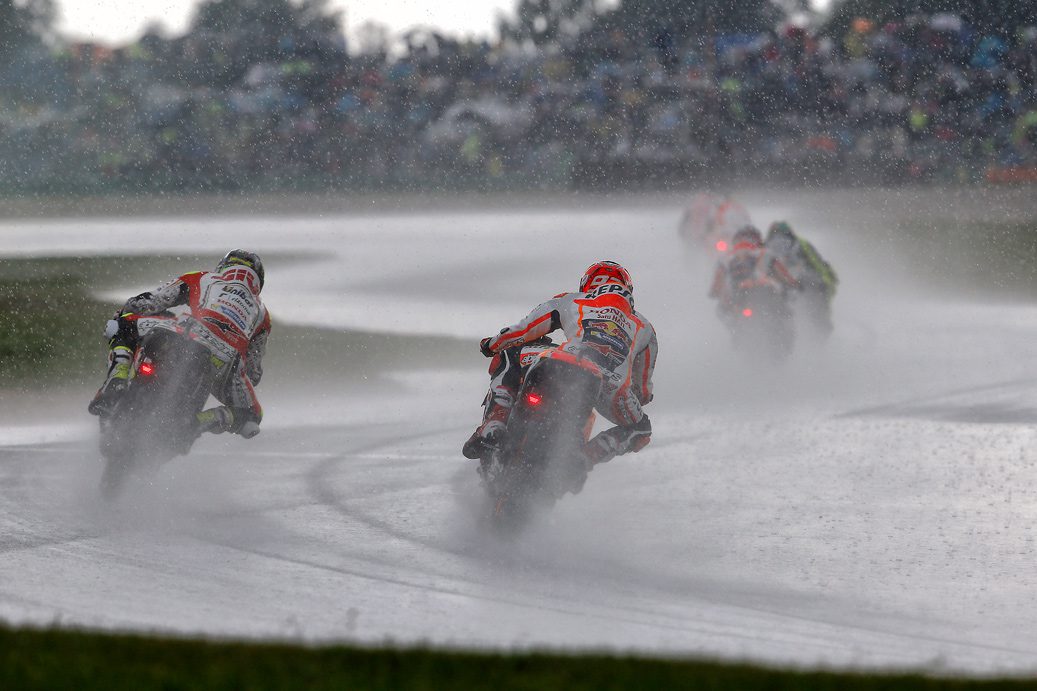 The materials used to make MotoGP leather racing suit
A motorbike suit is not only manufactured of leather but is cowhide or kangaroo, a motorbike suit also includes armer in it which plays a very vital role on the road track for protecting the rider's knee, ankles other bones. The leather motorbike suit also protects you from the wind that attacks your chest and bost works as a windshield for a biker.
Related Products:
Maverick Vinales Yamaha motorbike racing suit
Miguel Oliveira KTM motorcycle race suits
Ducati Racing Motorbike Suit 2021
ktm motorbike racing suit 2020
Related topic:
How to measure leather motorcycle suit
How much does a MotoGP suit cost
Why wear leather motorcycle suits
How to Carry a Motorbike Suit on a Motorcycle
what to wear under motorcycle suit
Differentiate between one piece and two piece Motorcycle suit