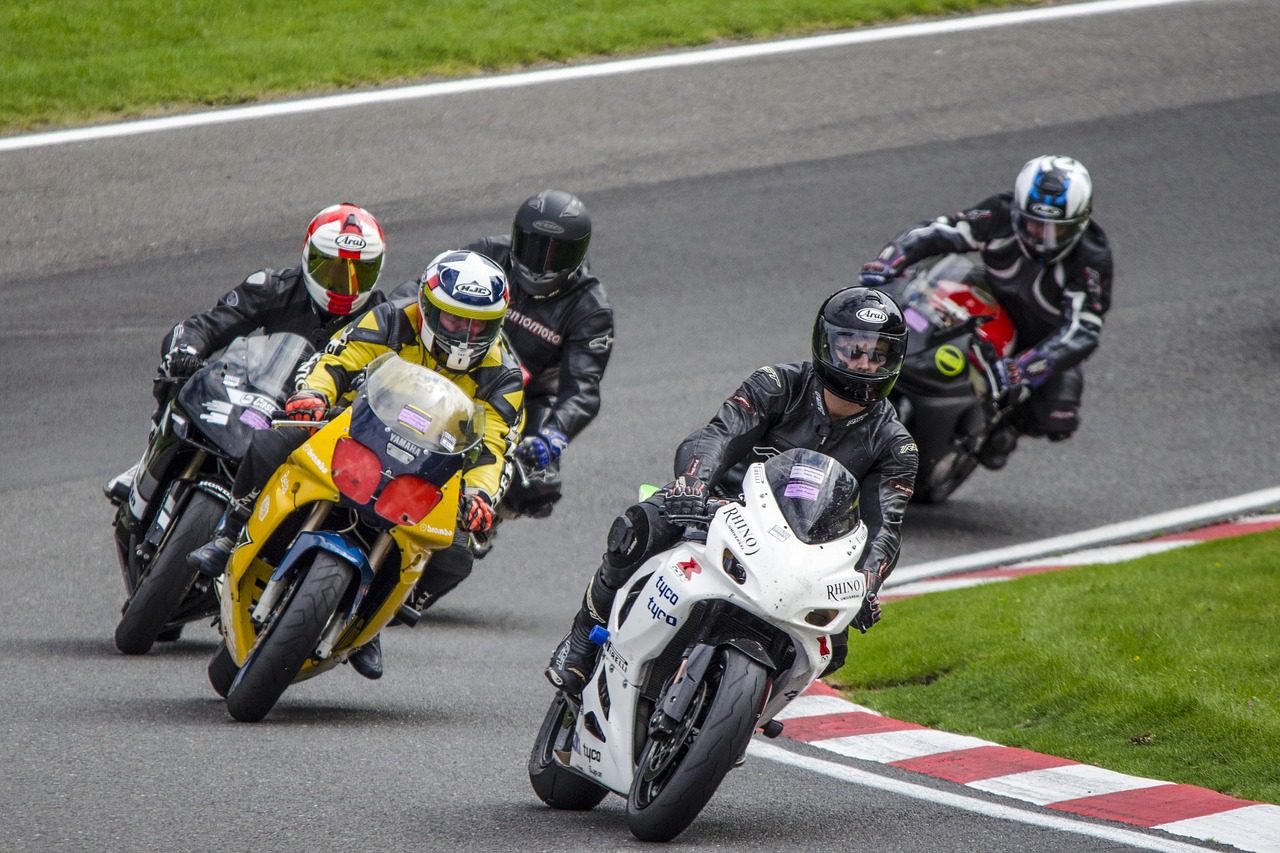 6 Things to wear under a motorcycle suit
What to wear under motorcycle suit
Motorcycle suit are designed for very challenging road tracks that a rider face. Motorcycle racing outfits are made with special leather, armor, flexible fabric, and some more components. The leather motorbike suits make sure of the security features for the rider. It give him/her confidence at the race track to stay focused on the race. But there is another question what to wear under a motorcycle suit? Should there is a special suit for it or you can also wear your normal clothes under the leather motorcycle suit?
A rider should wear an airbag vest, undersuit, spine protector, thermal riding socks, inner gloves, and sports bra (for women).  
6 Things to wear under a motorcycle suit
1. Airbag vest
At the riding, your first and foremost priority should be your safety as a one piece motorbike suit is done very efficiently. Airbags have multiply saved many people from death and serious injuries while they are on the road track. As to compete with the innovation car manufacturers produce many high-quality airbag systems to save human life on driving. So, an airbag does the same job for the safety assurances on a motorbike.  Motorcycle riders most probably face crashes during a race road track, so the riders wear their airbags inside their suits to make sure of their safety preference.
As per the customer demands, some leather motorbike suits have a built-in airbag, but some motorbike suits categories don't have an airbag built-in option, so what to do is If you know your motorbike suit does not have such an airbag vest, you should wear an airbag vast under your motorbike suit and if you are purchasing a motorbike suit so just make sure that your motorbike suit should have installed airbag vast in it. It might add some more cost to your budget it will be a very helpful and value-adding feature for you.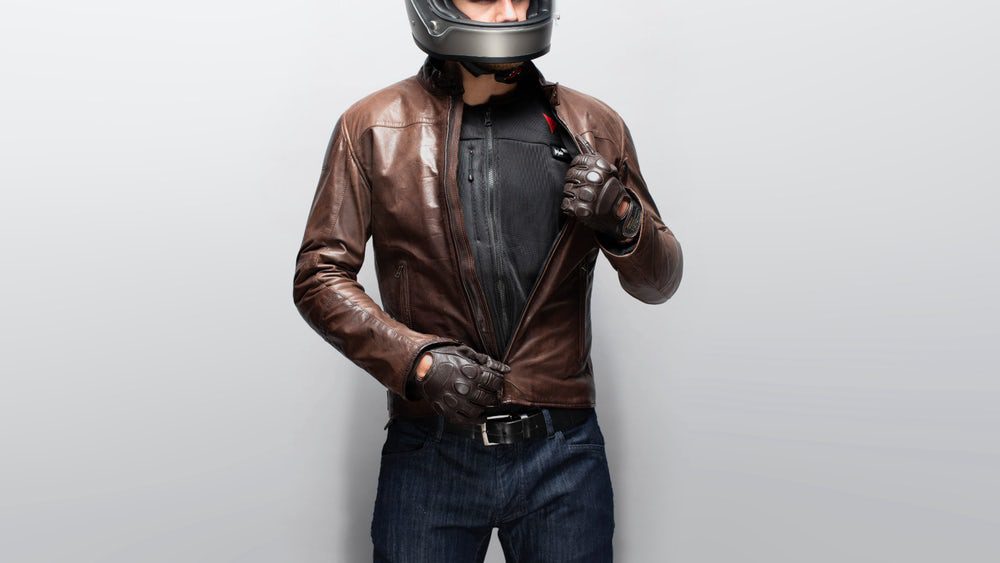 2. Under suits
The recommended suit for a motorbike rider is a special undersuit that is made of polyester. This race suit has designed with a well-fitting for the rider. There is the thing that a rider wants to wear underwear or not it's his choice. but you should not have to wear tee-shirts, hoodies, or any other kinds of normal clothes.
During the summer session, a person will possibly get pretty sweaty and feel moisture underneath the suit if they wear their casual clothes. Especially the cotton fabric is too bad at repelling moisture. The most recommended thing is to wear under motorbike suit archives is a moisture-wicking undergarment suit to stay away from the moisture your body and keep your entire body dry and fresh.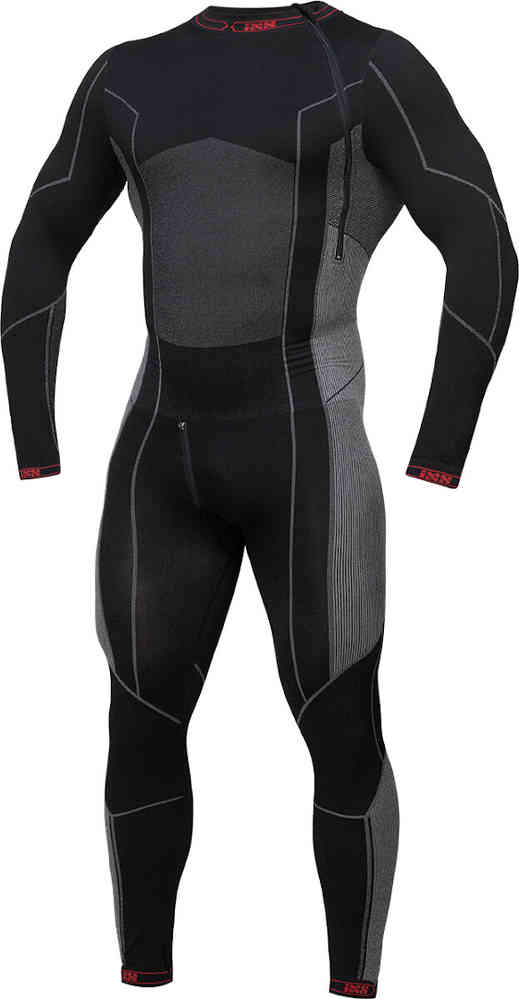 3. Spine Protectors
Sometimes, spine defenders are assembled into the race suit along with the 2 piece motorcycle racing suit. Spine protection could help express damage to the rider's spinal cord or nervous system in a crash. A spine protector is made by a protective pad that gives many extensions to the rider's posterior torso. It includes the spine, ribcage, scapulae, and adjacent thoracic anatomy. The basic useful element of wearing a spine protector is to protect the rider. It will give protection to your torso from any serious injuries and uncertain moments on a racing road track.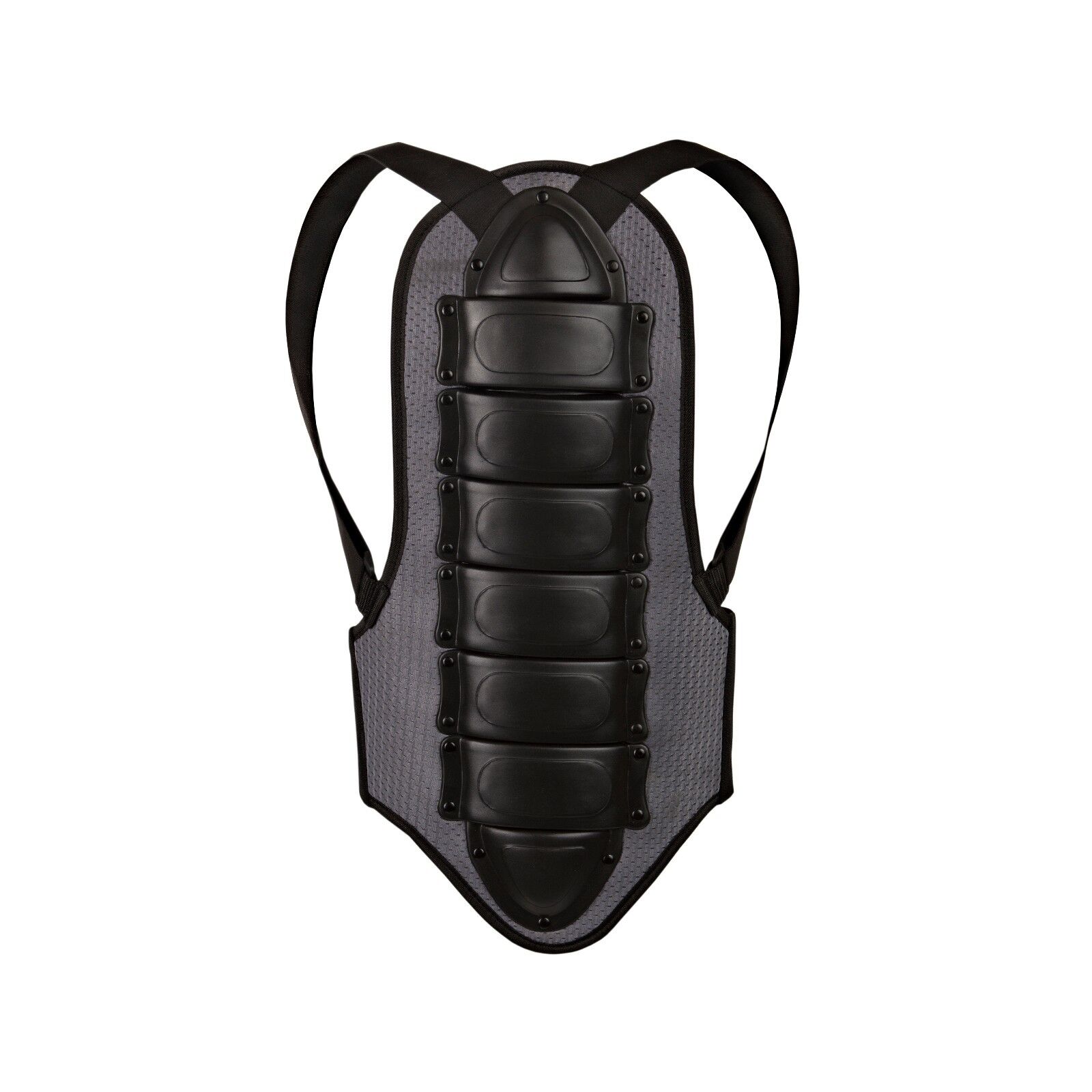 4. Polyester or Nylon Sports Bras
As we talk about the ladies if a lady's rider is a skinny woman. So, we recommend just going without a bra and wearing only her undersuit for staying away from the sweety skin. However, if a lady rider has a normal or healthy body. So she should not go on the racing track wearing her regular bra. She should wear a sports bra made of Polyester or nylon.
Why only polyester or nylon
Polyester and nylon sports bras are considered ideal for sports sessions or any other thing that make you sweaty. A sport is the most comfortable type of bra for ladies. The MotoGP bike riders got many difficulties and challenging points that make a rider's body sweaty, so these polyester and nylon stuff bras observe the sweat from the human body and make her dry.
Now it has become a new fashion also. The sports bras are made to provide support to the breasts while workout or any physical activity that takes different challenges. Moreover, these sports bras are as simple and comfortable to put on and put off as possible.
5. Thermal Riding Socks
Wearing the right thermal riding socks is another important element under your motorbike boots to keep your feet well-cover and protected in the racing road tracks while riding a MotoGP bike. This is highly recommended to wear a thermal racing sock.
These thermal riding socks are made of breathable, moisture-wicking material to protect the rider's feet away from getting sweaty & hot during the summer session. There is also a fabric available in these thermal riding socks which is thick and warm to keep a rider's feet warm during the winter session. Moreover, thermal riding socks keep away unpleasant smells with their ingenious anti-odor fabric, so there is a very low chance of bad smell from feet when a rider takes off his/her motorbike boots.
6. Liner Gloves
As the motorbike suit's gloves are very important in MotoGP bike riding, the liner gloves also have a very vital position in MotoGP bike riding. Wearing liner gloves under your MotoGP gloves is compulsory because these liner gloves keep a rider's hands dry from becoming sweaty while riding a MotoGP bike or even any other local bike.
In the leather MotoGP gloves, the rider's hand often gets sweaty which is a very uncomfortable thing for a rider mostly on a race road track which is very challenging. These liner gloves are made with pure silk to give a rider a very nice and smooth feeling on his/her hands and not even protect them from becoming sweaty while you riding but also from itchy & sore.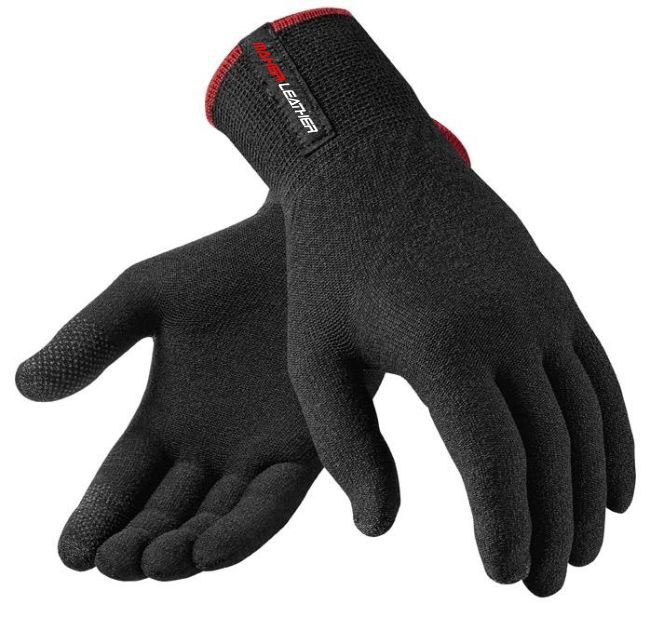 Related Products:
Red bull motorcycle riding gear
Ducati one piece leathers suit
Related topic:
How should a motorcycle race suit fit
How to clean racing motorcycle leather suits
Why wear leather motorcycle suits
How to Carry a Motorbike Suit on a Motorcycle