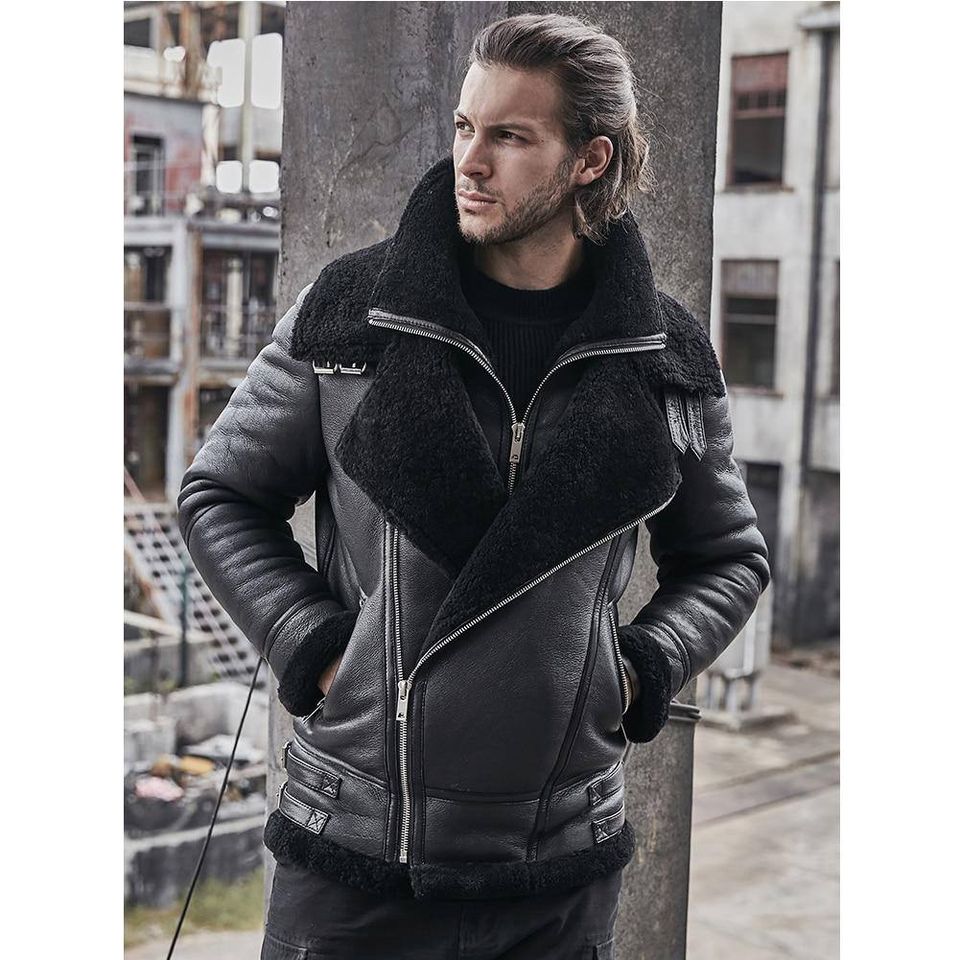 Are b3 bomber jackets still in style?
Are b3 bomber jackets still in style?
Every man and woman has a favorite jacket, and it makes them stay cool and fashioned around the people. The bomber jackets can be seen all over trendy men's clothing stores and also in the online e-commerce store. The bomber jacket never went out of fashion as it's very casual in the style that has been redesigned for men and women also.
In recent years the street style has seen a change in the bomber jacket as per people's demands. Especially when the winter session starts, bomber jackets demand turns higher. These are very popular with the help of all their designers who have incorporated them into their collections. The original leather bomber jacket is a very classy and timeless option. These are extremely perfect with slim jeans, a T-shirt, and sneakers. However, the original b3 bomber jacket is still the victor.
Looks of original b3 bomber jackets
All the people wear the fashion wears to look trendier and more unique in the community. As we talk about the looks of a bomber jacket, it never gets un-trend. The two clear-cut straps are used as an open collar. One unique thing that has a particular aspect to it. Its extremely warm wool collar with beautiful colors often becomes the reason for people's demands.
Although the leather also has its own cool and tough look, especially for bike riders. You can wear it with your slim-fit denim jeans and a T-Shirt gives it a look more attractive. You can wear your regular sneakers with it and if you have leather boots, it boosts your look.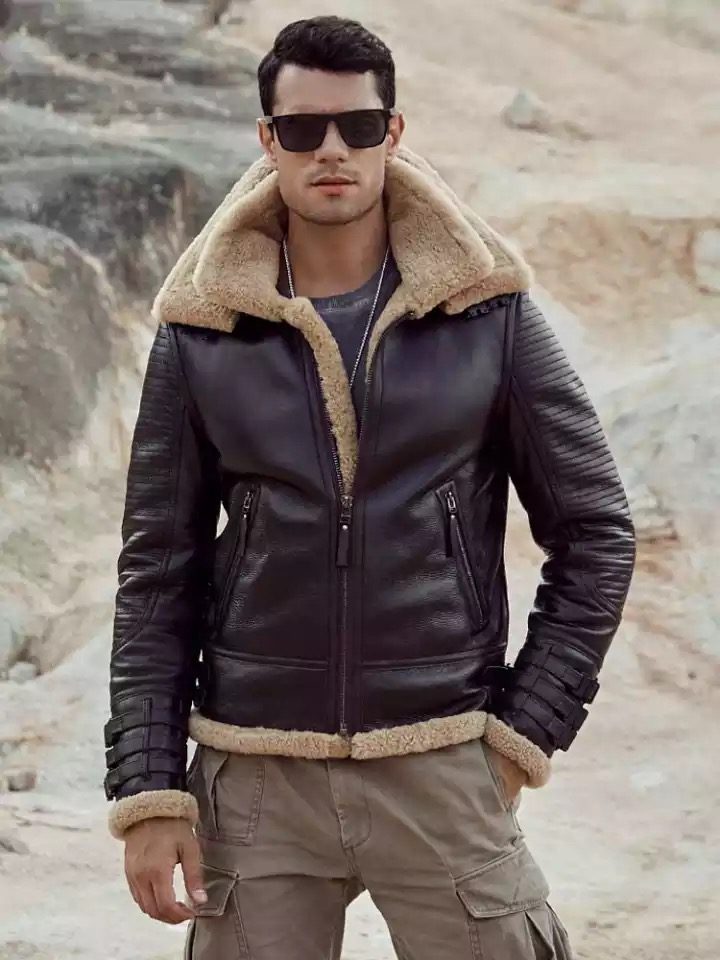 Quality of b3 bomber jacket
The first & foremost thing a customer sees in a product is its quality and the B3 jacket is very immersive by its quality which is why it is made of original leather (cowhide & sheep leather) that added its warmth and gives him a long-lasting life span. Besides this leather keeps you harmed in the cold weather. As we know that B3 jackets include wool inside which is very soft and harmful. That increases the quality of the jacket.
Shearling Bomber jackets in Hollywood
To proofing that the bomber jackets are still in style, many visuals can be seen in Hollywood movies where people wear the Women's B3 Bomber Jacket. As we know there is a big community that follows the actors, their looks, fashion, clothes, haircut, and many more. In Hollywood movies, different characters wear men b3 bomber jacket and this is a big reason for keeping the B3 market still in style.
Nick Jonas in Jumanji
In the recent Jumanji movie (the next level) Nick Jonas who is playing the role of Jefferson wears a B3 leather jacket that has a brown color, open wool color, and some attractive tough look patches on it. He wears that jacket not only in the movie but also on its movie promotion occasion in some different places and people loves his charming looks.
Bane in the dark knight
One of the people's favorites is the epic coat worn by the extraordinary villain character Tom Hardy playing the role of Bane in the Batman movies Dark Knight. This amazing B3 shearling long coat fit the Bane character as nicely as it should. This coat can complete any fashioned wardrobe made of real and faux leather and different shades. Many people follow the looks of Bane in the dark knight.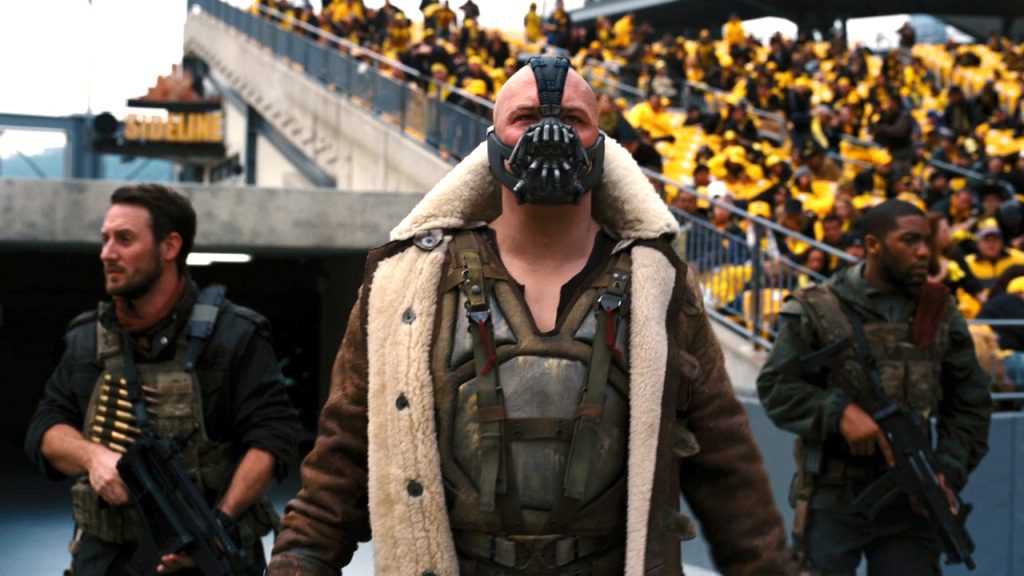 Hugh Jackman in Wolverine X-Men
X-Men's Logan character is considered the coolest character and is played by Hugh Jackman. Many people appreciate Wolverine's yellow and black X-Men uniform, but Hugh Jackman's leather jackets in the live-action seen are more favorable. In the film Wolverine Origins, Logan (Hugh Jackman) wears a soft brown bomber leather jacket with an open collar, and tan stripes around the elbows while escaping the bad guys.
Related Products:
Dark Brown b3 Sheepskin bomber jacket
Brown b3 shearling bomber jacket
Black b3 bomber sheepskin jacket for men
Black b3 bomber  sheepskin jacket with fur