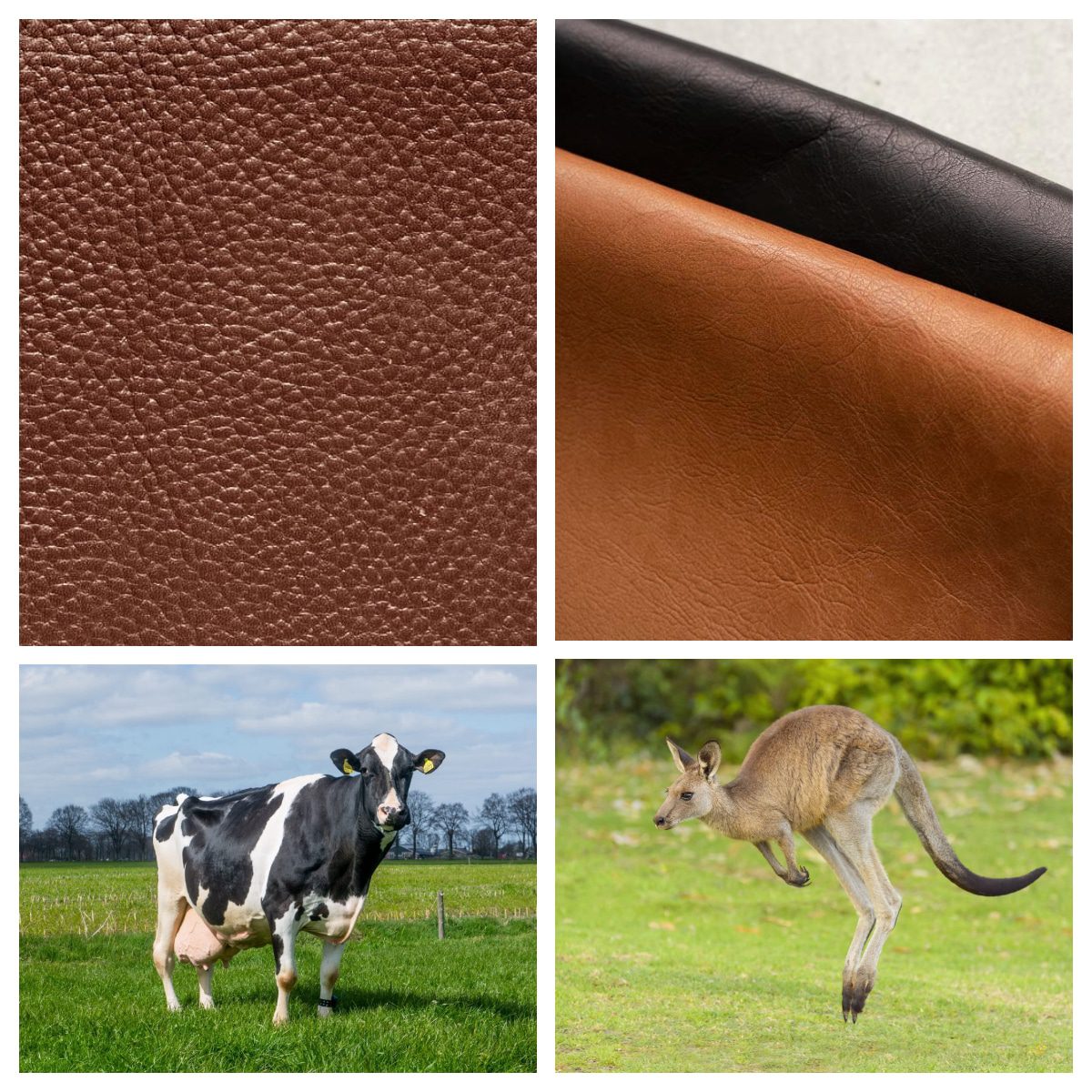 Cowhide VS kangaroo motorbike leather suit
Cowhide VS kangaroo motorbike leather suit
This is a very common & old discussion about cowhide leather and kangaroo leather, these are two different types of leather, that are used in many products now a day. All the products have their different qualities & features. Cowhide and kangaroo leather are being used in those products according to their features, trends, and customer demands.
When we talk about the motorbike suit archives so it's a bit confusing to decide which leather motorbike suit is the best. There are some opinions that say the cowhide leather is better. There are also some opinions that say the kangaroo leather is best. We have done research on these two types of leather kangaroo and cowhide. Both the leather types have their different characteristics let's have look at these characteristics.
Cowhide leather motorcycle suit
Cowhide is the most common leather type which is being used in 1 piece motorbike suit, biker gloves, vests, pants, biker bags, and most probably everything that a rider wears to keep his/her self-safe on the road track. One thing is because it is commonly available in the market. It provides very good confidence of safety to the rider on the race road track. There is a textured & grained finish in the cowhide leather that is very durable. And just like a pair of shoes, a leather motorbike suit will become softer. It is more comfortable for usage over time.
Cowhide is commonly not the cheapest leather on the market. Cowhide leather is having great value as we talk about the quality of protection and comfortability offers to bike riders.
Disadvantage Cowhide leather motorbike suit
There are also some disadvantages of cowhide leather in the comparison with the kangaroo.  The cowhide leather suit thickness is normally 1.3-14mm which is 20-30% heavier than a kangaroo suit, and also 35% more than a textile suit. The cowhide leather also needs to be clean and conditioned to make it ensure longevity.
Kangaroo leather motorbike suit
Kangaroos are not only cute & cuddly little animals or boxing fighters as we all know about it but it also gives a very strong hide. Kangaroo leather is also called k-leather and is also considered the best leather in the sports market. basically, it is being used in expensive motorbike gear. The very famous advantage of kangaroo leather is that it has a stronger protection quality that gives a rider more confidence at the race road track. the kangaroos don't have as much fat as other animals have like cow & sheep, to whom leather are used in the MotoGP gears or other sports. the kangaroo leather does not have to be shaved too much during the manufacturing process. Which gives benefits to remains intact & strengthens the integrity of the skin.
As the Kangaroo looks cute, cuddly, and soft its skin is also naturally soft, lightweight, and flexible. kangaroo leather can be split also, just like cowhide, but the thing is after the split process the kangaroo leather retains more strength as we compare it with cowhide. The kangaroo leather is thinner than cowhide or even lambskin. The thinner layer of skin gives a very lightweight 2 piece motorcycle suit. Kangaroo leather is considered superior, as it's thinner and breaks in better, and is softer than cowhide leather.
Disadvantage Kangaroo leather motorcycle suit
The biggest bad aspect of kangaroo leather is it is extremely costly. As we compare it with cowhide leather it is 2 times more expensive. It is because kangaroo leather is the most durable, flexible, and strongest leather in the world. So that's why it has a very heavy price tag. The kangaroo leather also needs more care & maintenance than cowhide leather.
Conclusion
At the end of our discussion, it can be said that no matter which type of leather suit you are going to buy the thing is it should in a good condition and should be able to make you safe from abrasion. it's become a common perception that kangaroo leather is tougher than cowhide.
Yes, kangaroo leather has better strength than a cow and it's a better choice if you afford it. But there is no guarantee against damages & abrasion like you will never get any damage. It can be said that if you wear a kangaroo suit so you will become built-prove. But yes, wearing a kangaroo leather suit gives more confidence, more fixability, less weight, and more abrasion resistance, which reduces the risk of having serious injuries on the race road track.