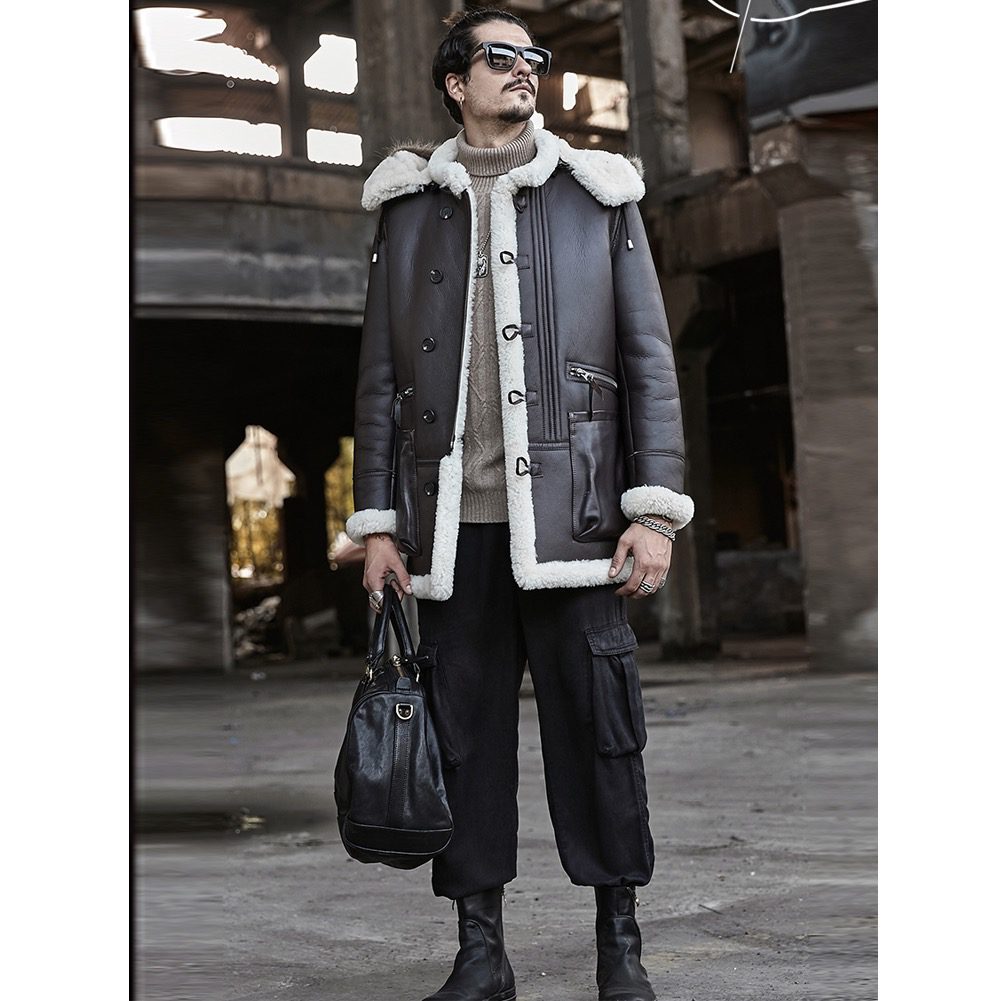 Why b3 bomber jackets are cool
Why b3 bomber jackets are cool
The b3 bomber jacket was early introduced for military soldiers who has to survive in their jets at above 25000 feet. It was very durable and warm to keep the wearer from stay harmed. After that, as time passes there is a lot of innovation that can be seen in the bomber jacket as per the need & demands. Since the bomber jacket became a military symbol, it has continuously moved forward into a more fashion-oriented trend. The bomber jacket is in the same way that its wearers have changed. So, too has the style of the jacket itself. From fine leather Varsity versions to the shearling fur. These jackets never let them fail to reinvent themselves in every season. It has made a place in every environment of society. Whether it is when to meet friends, go to college, at casual parties, or even also at smart meetings. For its very user-friendliness, it has taken the top place in the wardrobe because b3 bomber jackets are cool.
The things that make a bomber jacket cool
The reason that makes a bomber jacket super cool is its super versatility and amazing warmth ability. It can be worn at any place and it also fits with every dress code. There are many other features that make a bomber jacket super cool. Let's discuss some top-listed features of a bomber jacket which is why it become people's favorite wardrobe item.
1. Trend
From the starting point when was the B3 bomber jacket introduced to now, it never goes untrendy. The bomber jackets are outerwear that is timeless and owned by every man and woman. To keep it trendy look the bomber jacket makes many innovations in its look as per the customer desire. It comes in different types and a variety of styles which can be suited for many occasions, whether is fashionable or versatile. So, whenever you're looking for something that keeps you warm in the winter season or casual outerwear to look stylish, the bomber is the best item that suits you because it keeps you warm and as well as stylish.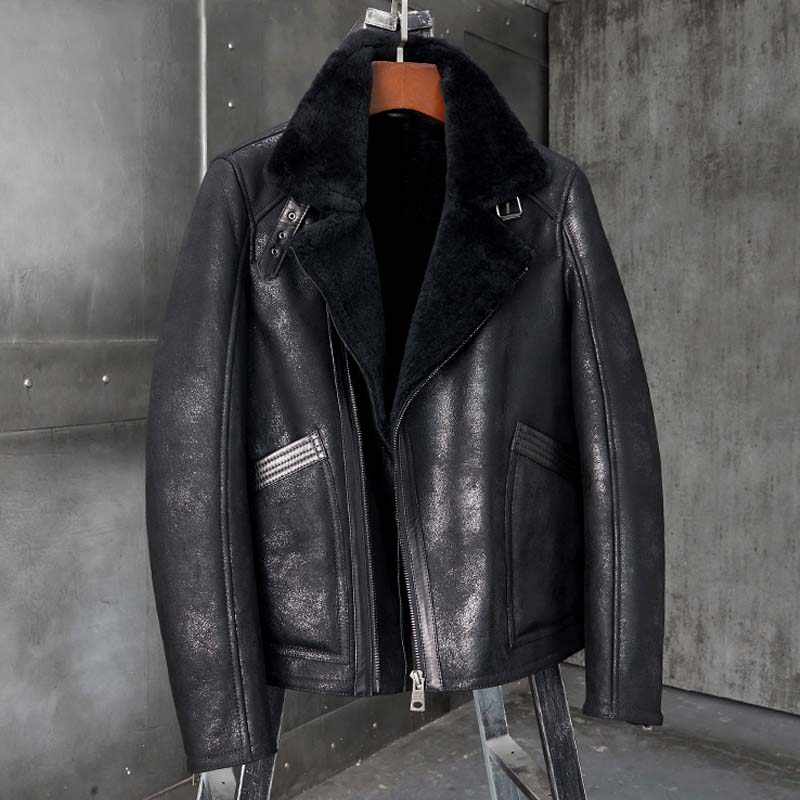 2. Quality
Whenever buying any jacket or even any product the customer first makes sure that the product's quality is according to my desire or not. And when we talk about the leather bomber jacket, it maintains its quality from its initial starting marterial to the craftmenship.. These are some qualitative features of leather bomber jackets.
3. Warmth
The leather bomber jackets are made of sheep shearling which makes them extremely warm. It helps people to stay warm in the winter season even when there is snow falling.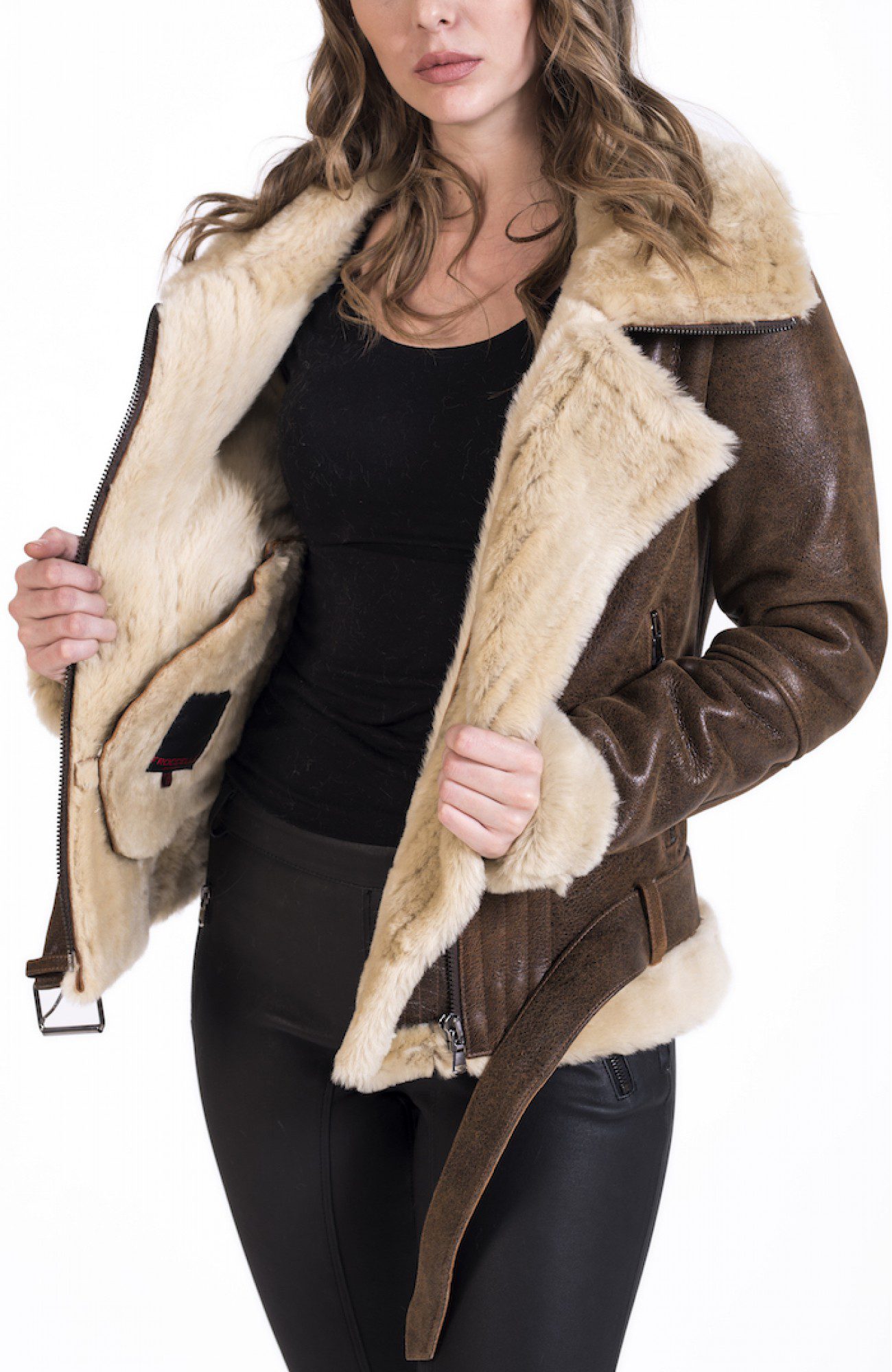 4. Durable
One more benefit of these jackets is durability, which is why it is made from sheepskin the most luxurious leather for jackets as it is very soft, lightweight, and durable also.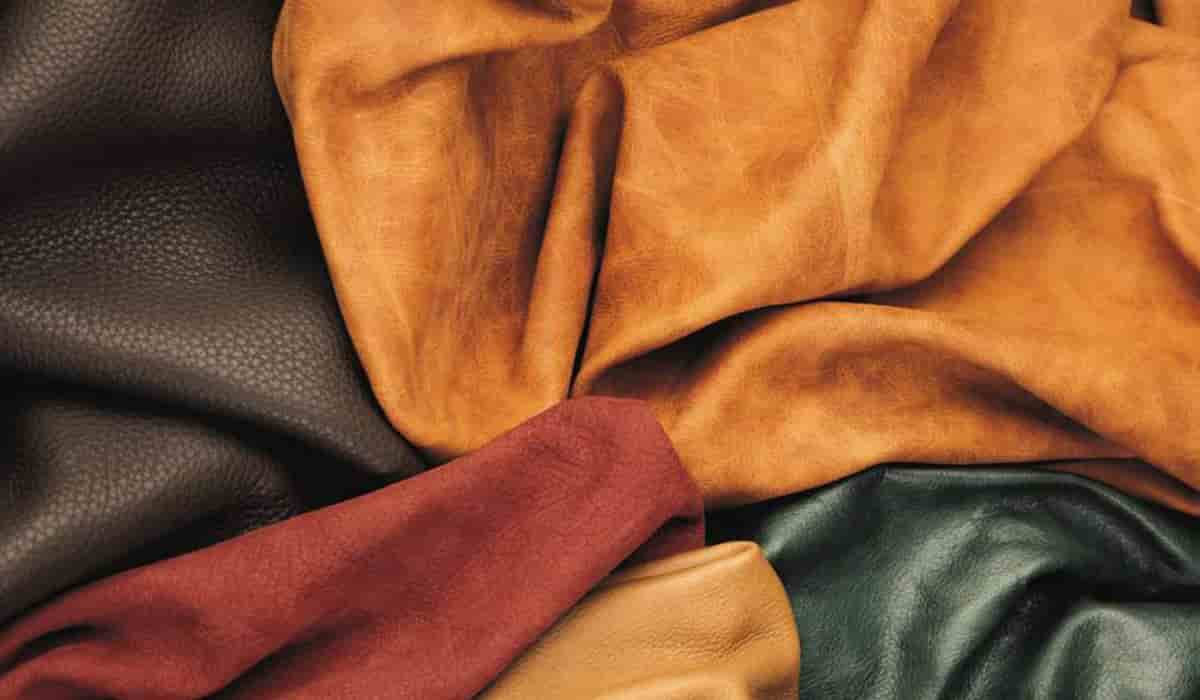 5. Looks
Last but not the least, the look of any product is at the top list because it is the first thing shows you. If an item is very strong in quality but looks are not good or not according to the customer's desire.  So, it becomes useless for the user. The brown b3 bomber jacket are look very attractive in any dress code. Either you dress for a casual party or a casual friend's meet-up, it gives a very tough look. Especially for bike riders, these jackets are the most suitable and classic fit for them.  The bomber jacket is very user-friendly and can be worn with any dress code. But to keep look more smart and cool you can see some recommended combinations of dress codes with bomber jackets for both men and women.
What To Wear With a Bomber Jacket
Bomber Jacket with a T-Shirt
T-shirts are the best friends of the bomber jackets if there is a normal temperature outside. This is a very good idea of pairing a round neck tee and jeans with the black b3 women's jacket for women. It is also a great combination for the boys. Putting a bomber jacket over the tee gives a new tough look. Moreover, it represents a certain nonchalance and street cred that most men dream of.
Bomber Jacket with Jeans
The combination of a bomber jacket and jeans are the perfect balance between being casual and looking smart. It produces a next-level smart look by taking a round or v neck tee and slim-fit jeans. The bomber jackets add a luxe element and also provide a necessary counterbalance for everyday textures like cotton and denim. As for as the leather bomber jackets give extra quality to a whole new level.
Bomber jacket with shoes
At the last footwear is also plays an important role in looks. If you are wearing a round neck polyester bomber jacket and going for the casual friend meet-up so it is better to add up your sneakers on your feet for a complete casual look and be comfortable. You can also wear your boots. If you are wearing a B3 bomber flying jacket so just go with your boost or suede boots for an impressive tough look.