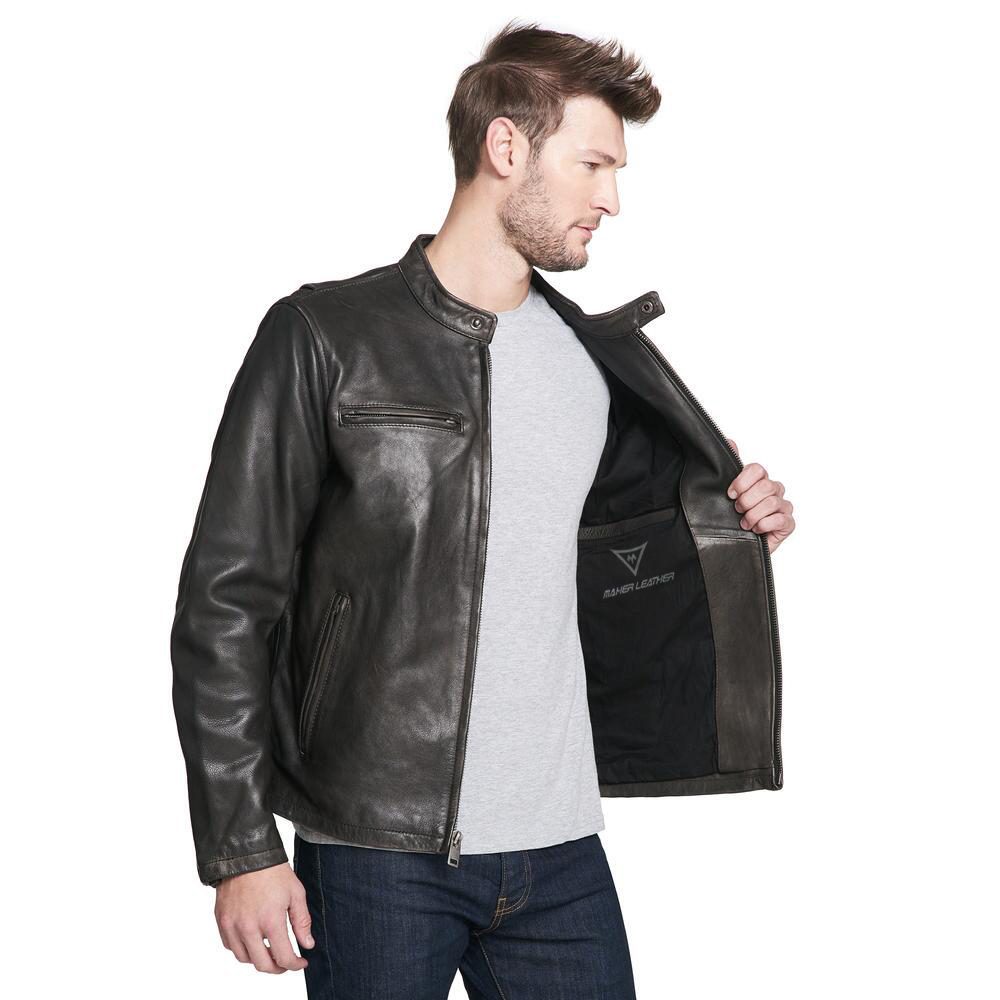 Where did leather jackets originated
Where did leather jackets originated
The real leather jacket is considered the favorite Wardrop item among people from its early age of introduction. But the question still arises Where did leather jackets originate? This famous outerwear is made of different types of leather such as cowhide, sheepskin, goat leather, lambskin, horsehide, and kangaroo also. But most of them cowhide and sheepskin types of leather are much more popular for producing jackets. The Sheepskin Leather jacket is very soft, light-weighted, and more flexible than other leather types. In today's market lot of styles are introduced by new manufacturers, some jackets have an asymmetric collar, some are zipped, hooded, and many others. The leather bomber jacket women often have a short body length with some additional fashioned look.
As the leather is very durable and abrasion-resistant, so it is also being used in motorcycle jackets in the MotoGP racing. It gives massive protection to the wearer at challenging race road tracks and confidence in safety.
Although the very first leather jacket was originated by the American air force military in 1917 during the first world war for their bomber flighter crew. 
Leather Jacket History
During World War I July 28, 1914, to November 11, 1918, the US military air corps fly the fight plans at more than 25000 feet. At those high altitudes, there was nothing appropriate thing that keeps them warm. There was too much cold temperature in the air and the freezing winds constantly attacked the pilots. They need an item that should be tough, durable, and can face freezing & dry winds. Moreover, they need an item that should be warm enough and keep them warm at high altitudes.
The leather jacket was first worn by fighter pilots during World War I. As per the US military demands, the leather jacket was created by Chapel in 1925 as named the A1 jacket. It was beginning known as the bomber jacket in World War II and got much popularity due to its warmth and durability. This apparel became part of military uniforms and was worn by US military pilots.
It was regularly manufactured by various organizations in 1927. Most of these jackets' features were very similar to each other makers but differentiate in their product descriptions. It was manufactured from horsehide which is very durable and gives a tough look. The leather jacket had buttons at its front to close the jacket's frontal side. It included a cotton inner lining that kept the wearer warm. The knitted wrist and waistband add to the jacket and stop the winds to enter the jacket.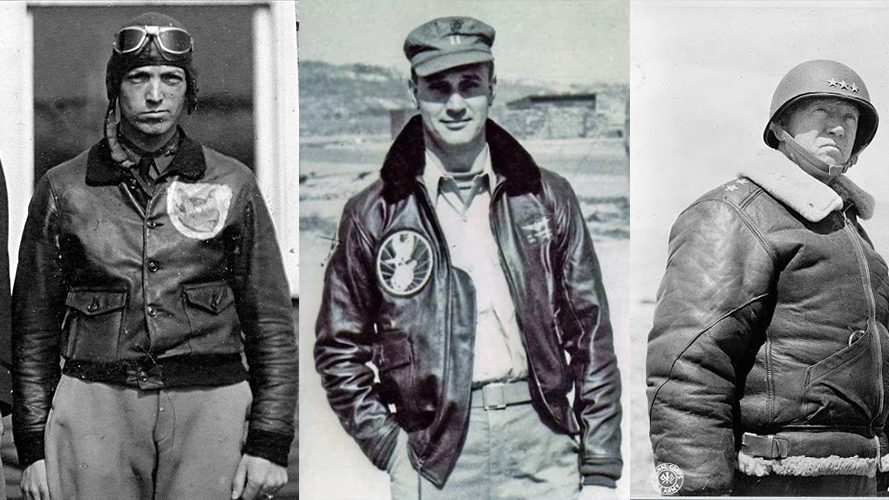 Introduction to the fashion world
In 1928, the first fashionable clothing leather jacket was introduced by the extraordinarily talented person Irvin Schott. He designed the moto jacket, which is relevant to the modern moto leather jacket. That Irvin Schott Sold That Jacket In New York, Just For $5.50 At A Harley Davidson Dealer. It was the cheapest price ever for that outclass design. Irvin Schott Placed Zip on the frontal side of the jacket Instead of using buttons for the closure. It was the first time that a leather jacket includes a zipper. It got too much popularity not even in the USA but also out of the country very fastly.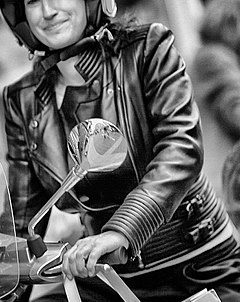 Hollywood interaction (the 1950s – 1960)
As the first fashion-designed jacket got popular, many organizations started producing those jackets. That fashion outerwear began adopted by many people as their daily wear. It became a fashion icon among the people. This trendy item got more demand when it was being used in the Hollywood top movies from 1950. The leather jacket first was styled by Hollywood actor Marlon Brando in The Wild One, a very famous and outclass film. He had played a character of a dangerous gang member who had a massive dressing sense and produced an extraordinarily tough biker look.
Moreover, Rebel without a cause movie was released in 1955, in which the American famous actor James Dean played the hero role. In this movie, James Dean wore a red jacket which looks perfect for his romantic personality.
If we bit forward to the 1980s the world-class famous actor Tom Cruise wore the G1 air force flight pilot jackets and produce a complete bomber pilot look. After releasing this movie, this jacket's demands got too high all over the world. This was not enough you can see many other Hollywood movies, in which the actors wore the black leather jacket for men.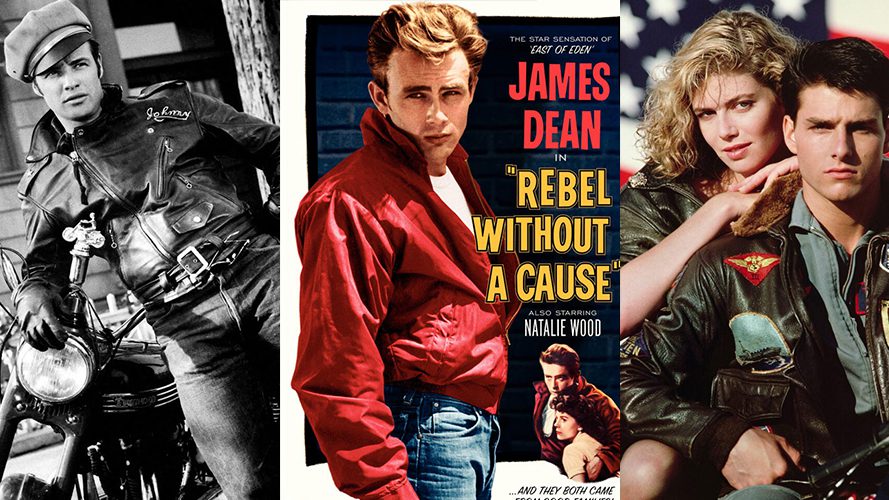 Women Enrolment
As men's outerwear modification women's wear was also updated their self. At that time the 1970s and 1980s, when Hollywood started promoting new trendy fashion by leather jackets so, the ladies also adopted that fashion which was once dominated by men. The stylish moto jacket women were first introduced by two very famous musicians Blondie and Joan Jett from their music band rock & roll. These women gave a massive boost to the women's leather outfits by adding some buttons, studs, and pins to the outfit look unique and stylish.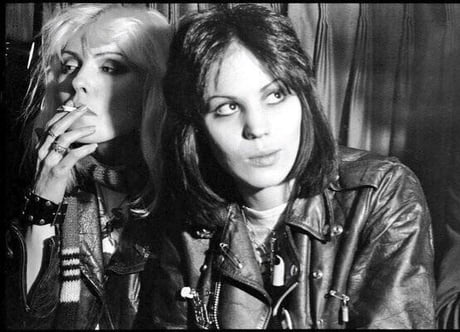 Leather jackets in today's world
From the early introduction of leather outerwear, these are throughout maintained their value in the fashion world. By the passage of time, many changes and modifications were made to the leather appeals. Now there is a lot of color range available in the market. If we talk about the style and models so, there are various ranges of designs and models. The black leather puffer jacket for men is one of the new trendy's stylish outfits in today's fashionable world.  Now a customer can also get a customized jacket.