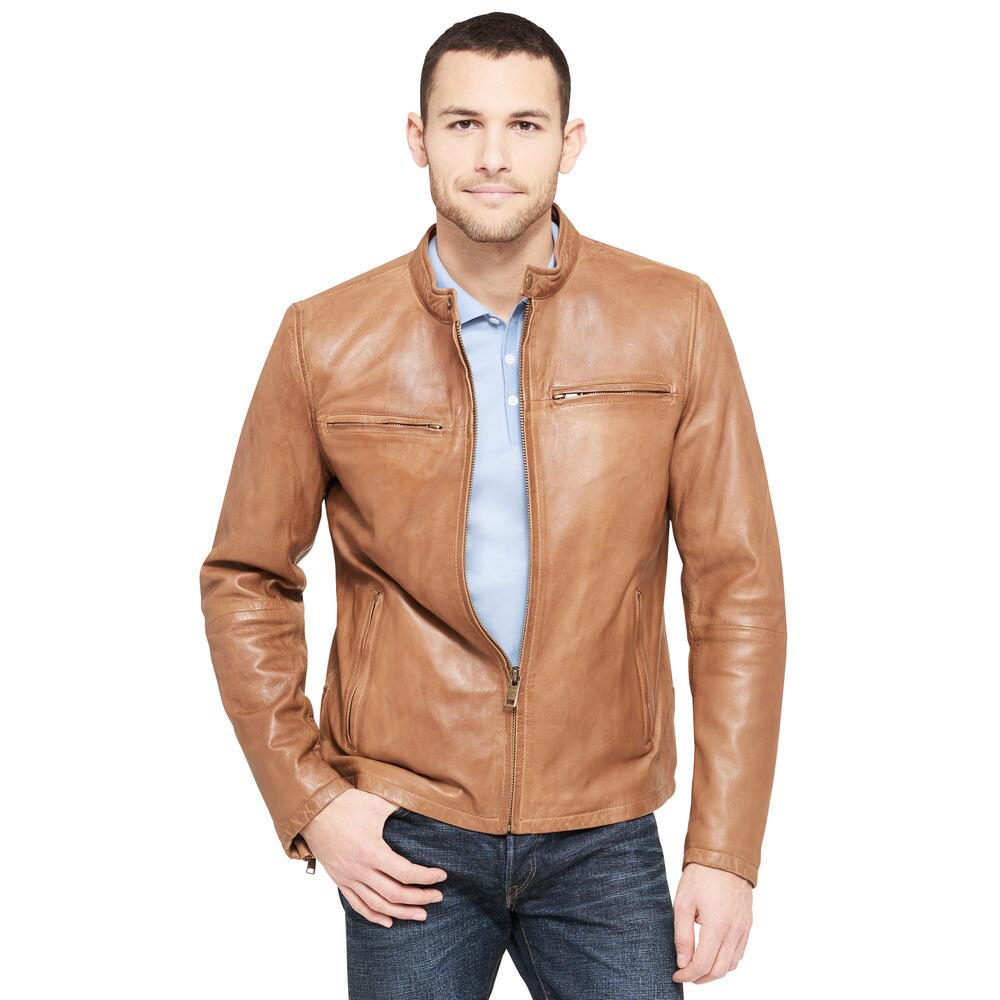 How should a leather jacket fit
How should a leather jacket fit
The leather bomber jacket is a timeless investment and has been very fashionable outerwear. This outerwear thoroughly became the favorite wardrobe item for both men and women. It was first produced for the US military air corps and soon it became a fashion icon among the people. The leather jackets for men never go out of fashion. It is also because the developers of leather apparel thoroughly update its design and other features which is very attractive for the wearers. It is very common that whenever a clothing item is introduced for men, women often adopt that thing as a fashion look. So, the leather bomber jacket women also got high demand among women. There are some manner changes in the women's categories jackets such as stones, stars, or a short body length for a stylish look.
How should a leather jacket fit men
This magnificent apparel is being worn to look stylish, tough, roughed, or a biker. So, it is very important that your black leather moto jacket should fit you right for getting the perfect look. This is true that these jackets cost you high so, you should need to verify the fitting of the item which you are going to buy. A buyer should know his/her body measurement as it will help when to choose the right fit outfit for yourself. "A perfectly fitted jacket nicely sits on your shoulder, chest, and waist. It should be a little sung fit and perfect according to your body measurement".  
Snug fitted
In a comparison of an upsize jacket to the sung fitted jacket, the upsize jacket may make your look boxy. On the other hand, the sung fitted outerwear especially the jacket gives a perfect look to the wearer. The sung fitted doesn't mean a very tight item, but a nice fitting that fits your body nicely. Another thing that should you need to keep in your mind is that due to the consistent usage of the leather, it will stretch slightly. So, a sung fitted jacket will be good for you.
A perfect jacket fitted jacket should have these factors in it.
Should have sung fitted chest, shoulder, and waist.
Sleeves should end up on your wristband.
The jacket's length should end on your belt loops
The button or zip-it-up should be easy for you
It should suit your personality or body type
For example, if you make up your mind to wear something warm and light-weighted stuff, a dark blue leather puffer jacket for men will be a very suitable product for you.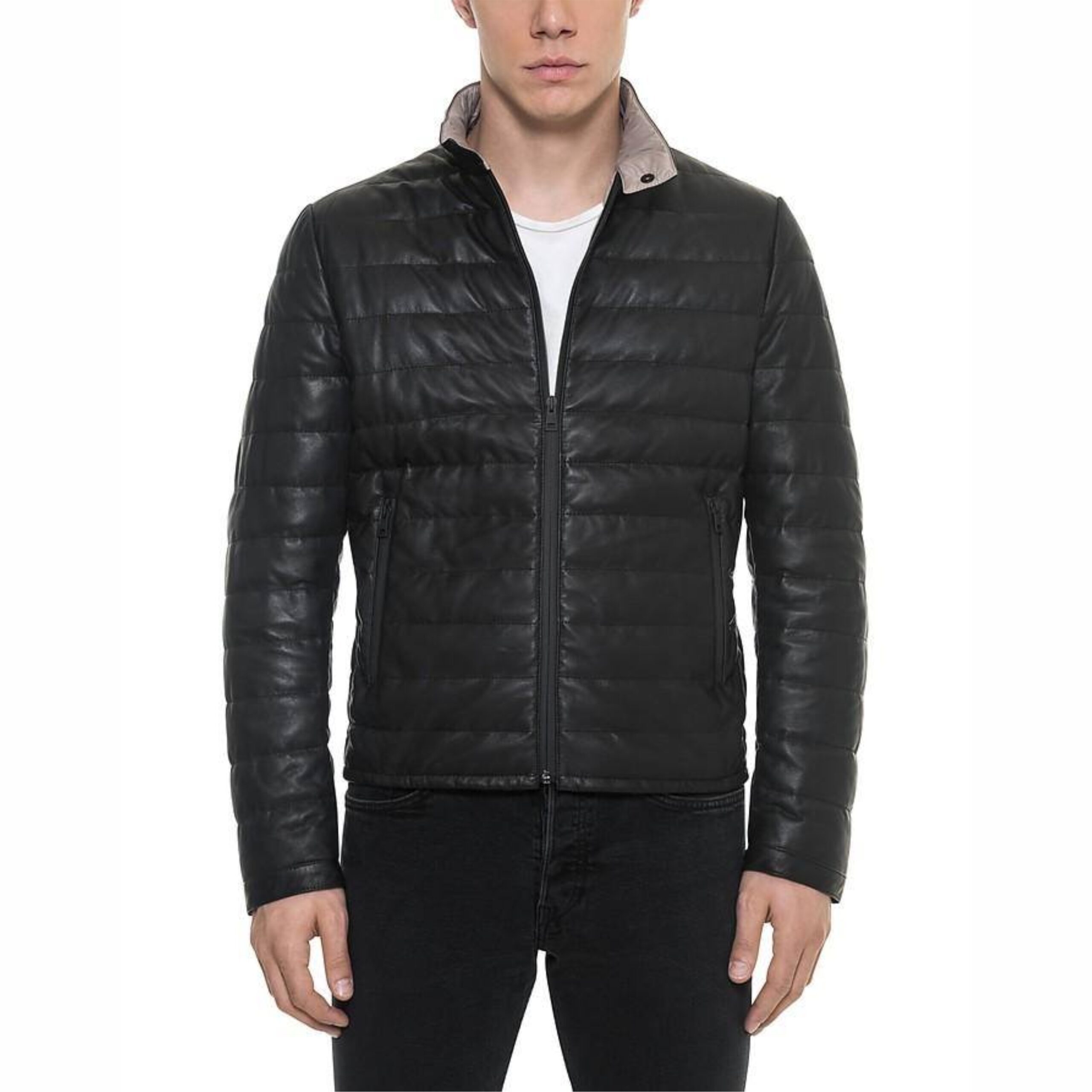 How should a leather jacket fit women
Whether we talk about men or women leather jackets have equal demand from both of them. Women are much more conscious about their products, especially clothing items.  They often demand the perfect item that should right fit them either whatever jacket style they going to wear. The answer to how should a jacket fit women is as same that we defined above for men. "To get the right fit for your leather jacket you need to get your perfect body measurement which includes your chest, arms, shoulders, and body length".
For your better understanding, we have described below some jacket types by their style. Because you should select the jacket style first for getting the right fit. So, let's just take a quick look at them, and then we will discuss the body measurement to get the perfect fitted leather jacket.
Choose the style
In today's world, clothing items have many different styles by their nature and trend also. Just like that jacket are also comes in many styles either in a men's or a women's category. Style represents the person's distinguished look from others. These are the three basic jacket styles.
Classic Moto
The leather moto jacket style is one of my all-time favorite styles among the others. It was first introduced by a very talented person Irvin Schott in 1928. It was the first fashionable clothing jacket which is still now at the top of the favorite clothing item list. it creates a very fashioned and also tough look for the wearer. This style is not just limited to men but also women also.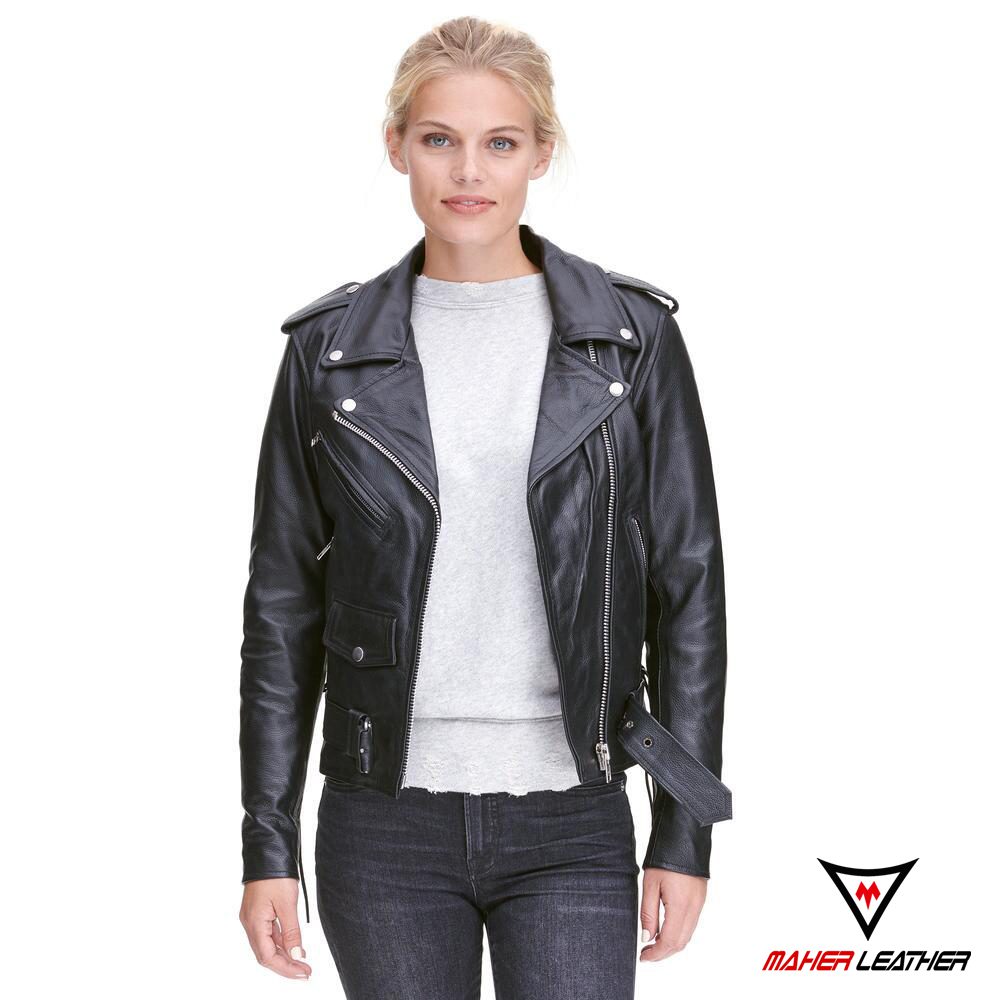 Bomber
The bomber style reflects the US bombers (pilots) and gave a very magnificent look. The top gun bomber jacket is recommended item as it is now at its high trend. It is because it is being used in the world-famous actor Tom Cruise's latest movie Top Gun Maverick. It also suits everybody nicely and is a very good option for those particular people who want their shoulders to broaden their appearance.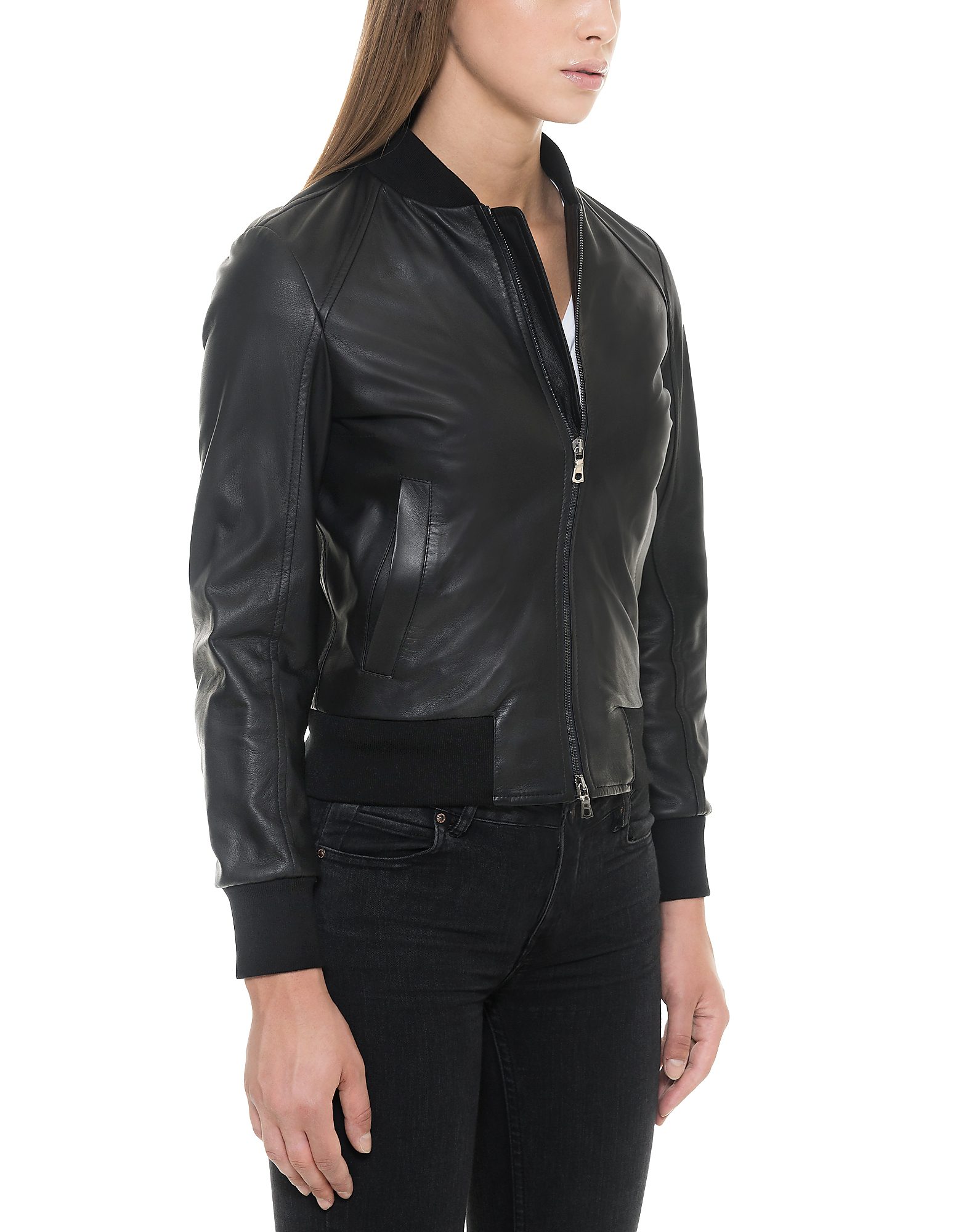 Cafe Racer
If you are like those people who like to wear simple garments and prefer simplicity so, the best black leather jacket is a perfect option for them. These styles are very classic and simple. The cafe racer jacket wearer feels more relaxed than the moto and the bomber style. It gives a very decent look, and that's why it is also being used in casual business meetings.
How to measure jacket size
To get the right fit for your jacket you need to get the jacket size or your body measurements. This will help you to select the right size for you that will fit you perfectly. The body measurement for your jacket size involves your chest, shoulder, sleeve, and body length.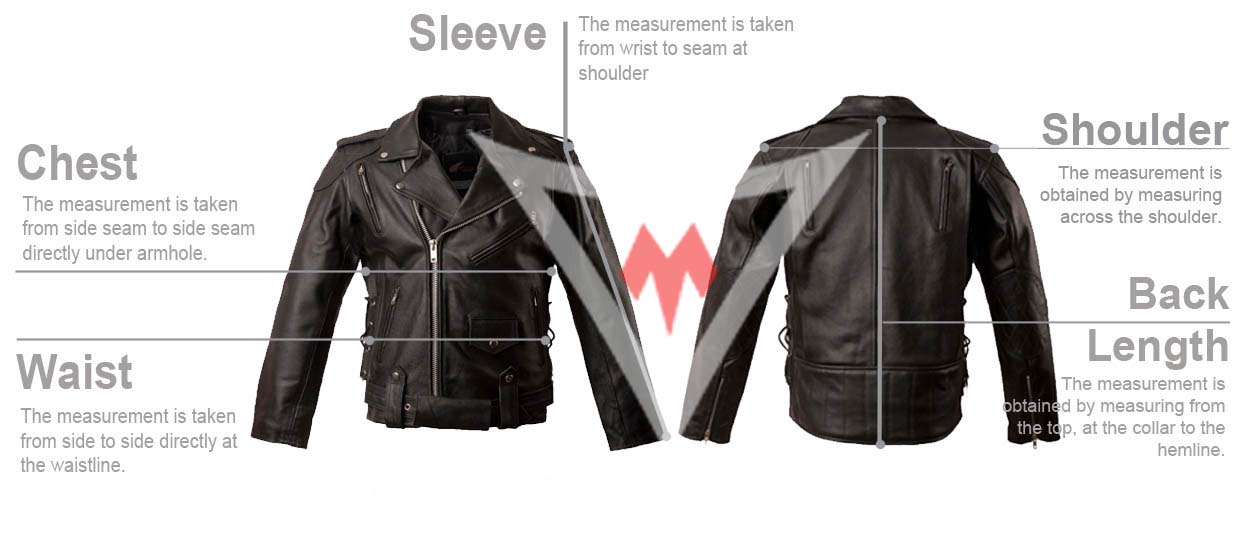 Chest Measurement
Just stand straight and relax your arms. Get a measuring tape and wrap it around the highest part of your chest. On which number the warped tape end, that is your chest size.
Shoulder Measurement
For shoulder measurement, it is recommended to get help from someone and gave measurement tape to him/her. Stand straight with relaxing arms. Ask your partner to place the measurement tape from one shoulder seam to another one. You will get your shoulder size by this method.
If there is no one to help you so get the previous jacket that shoulder fits you perfectly and place the measurement tape from its right seam's shoulder to the left one. You will get your shoulder measurement by that also.
Sleeves Measurement
It is very simple just place the measuring tape from your seams to your wrist where should the sleeves of your jacket should end.
Length Measurement
Your black leather fashion jacket length should end at your waist where you sit four belts. So, place the measurement tape starting point at the highest part of your shoulder to your waist and note down the ending number that shows on your waist. This is your jacket's length.