8 Best ways to wear a leather jacket
How to wear a leather jacket
A leather jackets for men is an outerwear apparel item that is made from most commonly cowhide leather with a waist-length cut. It has worn as a brown leather flight jacket by aviators and members of the military in the early 1900s. Grimpp offers one of the first modern leather jackets the type A1 was created by Chapel in 1925, who was an old high-quality leather jacket producer in France. During World War II, these items were modified by US military aviator clothing board and introduced a new design named the "leather bomber jacket".  It had a sheep fur lining to the military pilots warm at high altitudes. This outfit became a part of an overall uniform to protect pilots. The US aviation department manufactured it with sheepskin and paste two straps on the collar to close the jacket. Fine leather jackets for women commonly have a short body length.
As time passes the leather jacket made many changes in its designs and make itself more attractive. The leather's durability and warmth quality capture a big amount of people to themselves and become the favorite Wardrop item. Mostly, manufacturing firms are producing leather jackets from cowhide leather. But some organizations also start producing it by a goat, lambskin, and sheepskin leather. Synthetic leather is now an upcoming new type of leather.
Every person has different priorities but keeping their stylish look is very common in all most all people. One of the top advantages of leather outfits is it is well-suitable for both men and women. When talking about how to wear a leather jacket or the dress code with a leather dress, there are a lot of combinations that you can make for it. There are many designs available in the market nowadays. For example bomber jackets, B3 bomber jackets, bikers, and Faux leather jackets. Now it is your choice to select the best one that suits your personality or select the occasion or place where you want to go. In color choice most of the color that is trendy in society is black. It is because the black color suits every other color combination in dressing.
The T-shirt is a garment item that most people commonly wear under a jacket. Try to wear some light color t shits under your jacket because most of the jackets are in dark colors and it will create a very nice combination. When comes to legs, no one can beat the combination of a leather jacket with denim jeans. Causal boost and sneakers look great with the jacket dressing either you are doing to your collage, a casual meetup with friends, or a casual party. You can wear it in the rain like it's waterproof but we recommend staying away from it from the water.
For your brief understanding, we have discussed some combinations below for both men and women. This will help you a lot while discussing how to wear a leather jacket.
Leather jacket dressing guide for men
1. Black Leather jacket with a grey T-Shirt
The color combination of black and grey is fabulous. It creates a completely decent look. Black leather fashion jacket for men can be worn in your college or any casual meet-up with your friends. Grey T-Shirt and dark blue denim jeans enhance their look and create a classic appearance. If you have black sneakers that means your dress is completely perfect for a casual look.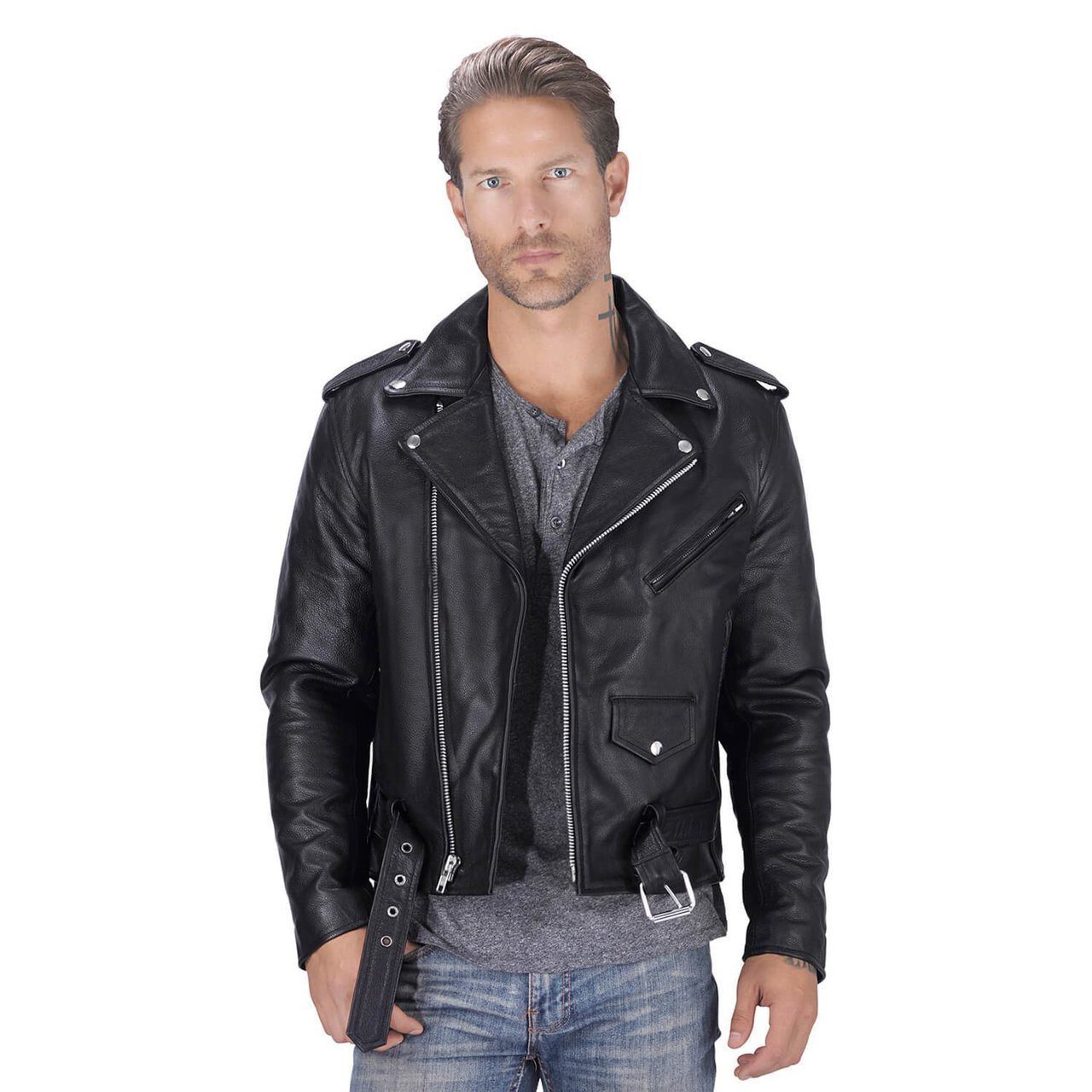 2. Brown Tom cruise top gun leather jacket with a White T-Shirt
The legendary actor Tom cruise's top gun jacket is untrendy outerwear. First, Hollywood used it in the 1986 American movie Top Gun and now they again use it in the sequel, known as Top Gun Maverick jacket. The top gun bomber jacket is a very famous and ever-living jacket as it is used by the famous actor Tom Cruise in Hollywood. The white T-Shirt under this jacket gives a massive stylish look. For value addition, light denim jeans are good as Tom Cruise wore in his movie seen. The classic leather combat boots finish the dress code and give an extremely tough look.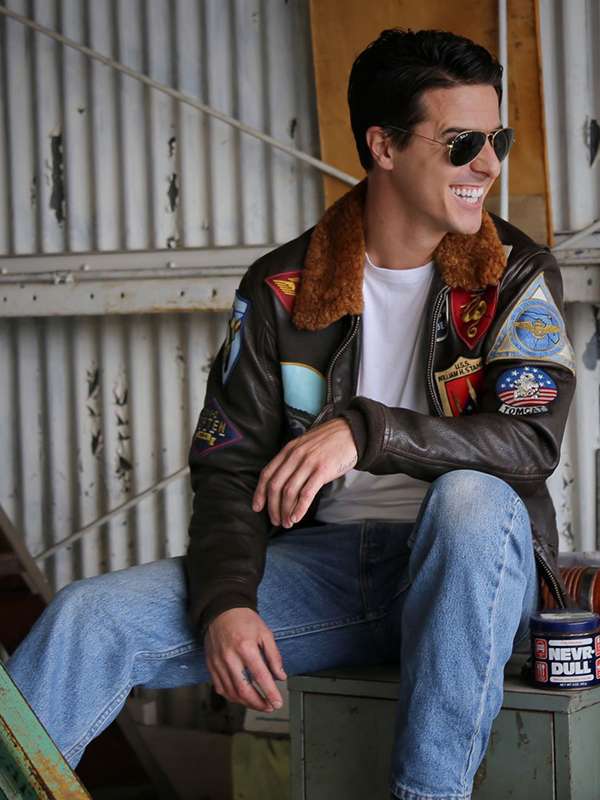 3. Dark blue leather puffer jacket with a White T-Shirt
The dark blue leather puffer jacket for men is crafted by lambskin with a wax finish, includes a quilted inner, and produces a very soft stylish look. The combination of dark blue and white T-Shirt creates an attractive finished appearance. We recommend you pair it with black denim jeans however you can wear cotton slim-sit jeans with it to create a semi-formal look.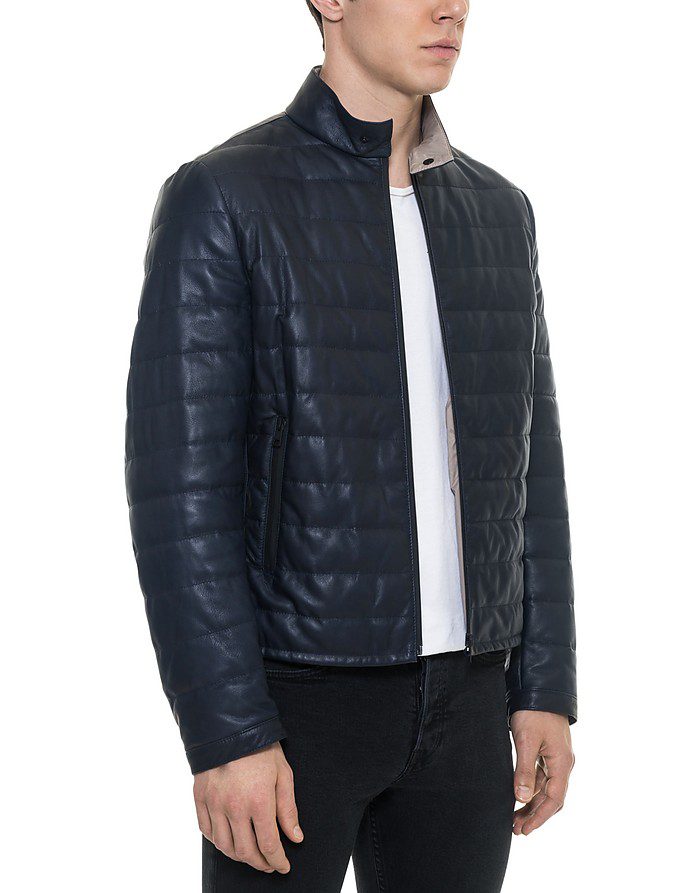 4. Green Moto jacket with a grey hoodie
The Hunted green color also has a very popular and tough look. The moto design of the long flap collar increases its demands as it is a very trendy design. The green moto jacket for men is all-time favorite clothing that hasn't gone out of style. The combination with a hoodie turns into a unique fashion element. You can create a rough look by wearing rough jeans and a pair of musted color boots.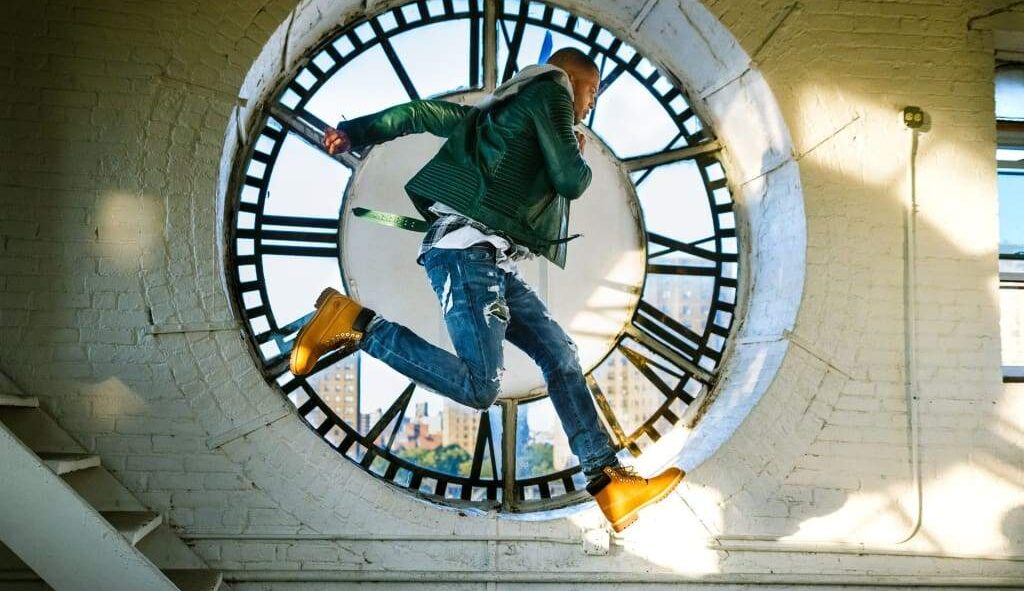 5. Vintage brown leather jacket with a black round neck T-Shirt
The vintage color has a unique, stylish, and rugged look. The combination of a vintage brown leather jacket with a simple black round-neck T-Shirt produces a rugged look. Rough blue jeans add more value to the dressing, except this dull black rough is also fine with brown leather boots.
What to wear with leather jacket womens
6. Asymmetrical black leather jacket with a White T-Shirt
The combination of black and white is perfect and both men and women can wear it. The black asymmetrical leather jacket with a white T-Shirt looks completely amazing and is a very popular dress code among women. Women love to wear asymmetrical jacket as it creates a very stylish look.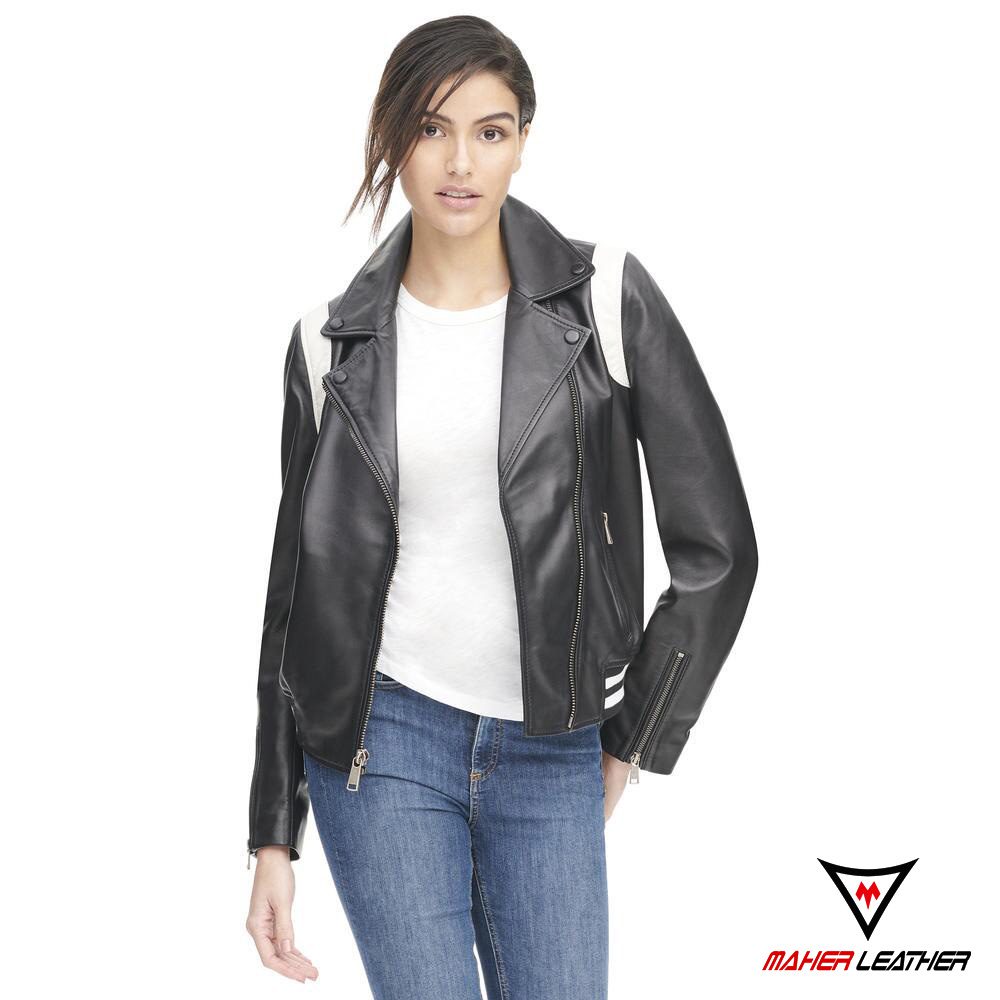 7. Blue leather puffer jacket with black jeans
If you want to get the classic and smart look so, the quilted leather puffer jacket is a very nice option with black denim jeans. The white T-Shirt is recommended for this dress code but you can also wear your A-Line tops.  For footwear, you can put on a semi-formal heel if you are going to your office otherwise flat shoes and sandals are also can be worn under this dress code.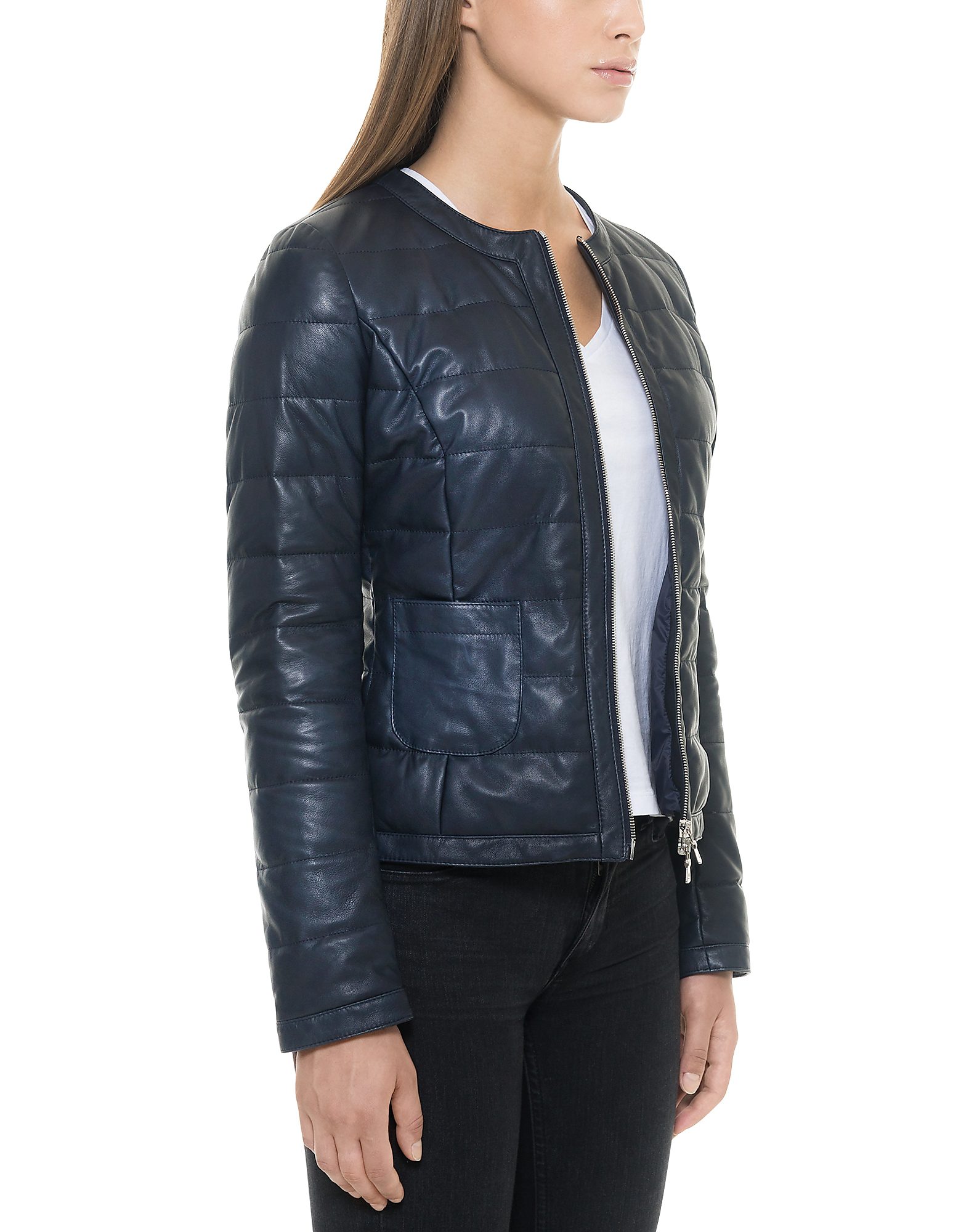 8. Red wine leather jacket with blue jeans
The red color is very popular among women as it perfectly suits women's personalities. The burgundy red leather jacket produces a very cool look. This outfit with the combination of blue denim jeans gets the attention of every people. Under this classic outfit, you can put on your T-Shirts and of course a plain formal shirt.