How to style mens brown leather jacket
How to style mens brown leather jacket
While many fashion trends are coming into the market and it also changes themselves from time to time. Some trends go regular basis, and some trends stay timeless especially when it relates to style. One of the very common examples of this fact is the coveted leather jacket outfits. From the early stage of its introduction to now it never goes untrendy and out of style. Butt yes, this outerwear eventually updates its apparency and its features as per the customer needs and demands. Leather Jackets for men are very much in style and as trendy for remaining in style for upcoming years.
The market is not just limited to men's jackets but also stylish leather jacket womens are widely trendy outerwear.  It got very fam in the ladies' Wardrop. A girl can easily make a combination with an asymmetrical skirt, a little black dress, or a mini skirt to look tough, biker, and cool. A girl can wear it with jeans or trousers. A T-shirt is an ideal combination with a jacket. For footwear chunky boots and classic heels, and sneakers create a completely fashionable look.
The light brown bomber jackets for men are very popular among men. As it's become a style icon in the world of men's garments. You can wear in many different ways by pairing it to our daily routine appeals. Now here's a question arises how to wear it in perfect style? A lot of people recommend a black color jacket as it is an untrendy color. But the brown color also creates a massive tough look which is also very attractive in the jackets. The other colors also have a nice appearance but brown and black are unmatchable.
Factors to consider while wearing a leather jacket
Before selecting a perfect combination dress code with a jacket let's have a look at the factors that you should consider will wearing a jacket. It is very important to consider some things while wearing a jacket. As some people make some mistakes at the time of selection or wearing. Let's have a quick look at these factors.
Right Fit
If you decide to wear a jacket or any other outerwear you need to make sure that the apparel should have the right fit for your body. A man cannot create a cool look by wearing a loose jacket. It should fit rightly according to your body. The right fit does not mean it should be a narrow fit that looks like your part of the body. But it should be well-fitted for having a flexible feeling and appropriate look also.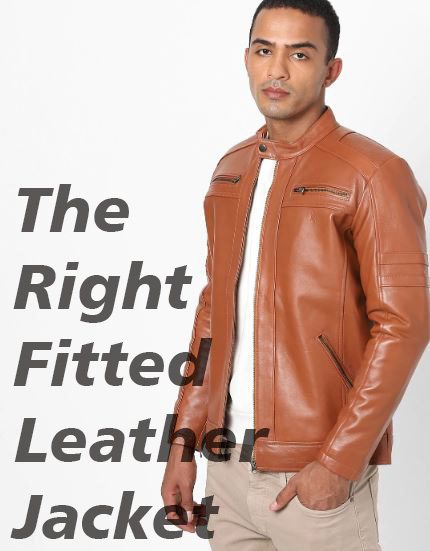 The right color
As with other apparel now leather jackets are also available in the market in many colors. This is a long-term investment, so first, a buyer should consider which color should suit him/her. The Black and brown colors are the most useful and well popular among the people. It is recommended to go with two colors but you want a different color so it is totally fine, the focus thing is it should suit you.
Right jacket type
At the early stage of the jacket's introduction, it was manufactured for the US army military pilots. The basic reason for producing this jacket is to keep pilots warm at high altitudes known as the B3 Bomber jacket. But it soon becomes a fashion item among the public and modifies itself from time to time. Now in today's world, many jacket models are introduced like moto, café racer, suede leather, bomber, shearling luxe, and hooded jackets. So, you need to make the decision about which type of jacket suits you the most. Moreover, you can decide according to the place where you are going like which jacket suit you for that occasion.

What to wear under leather jacket
A brown leather jacket is a worthy investment as its versatile and classic and also have tough look. It can be paired with your denim jeans, chinos pants, t-shirt, hoodie, classic shirt, and some other apparel. For your better understanding, we have listed below some dressing pairs with brown leather jackets.
Brown Top Gun jacket with a White T-Shirt
The world-famous Hollywood actor Tom Cruise wears a massive stylish brown pilot jacket in his movie series Top Gun Maverick. The top gun leather jacket is nowadays the most upcoming demanded jacket. It creates an extremely cool look with a White T-Shirt and light blue denim jeans like Tom Cruise wear in his movie Top Gun. This dress code got an ideal look. For footwear, you can put your classic boost for completing your trendy look.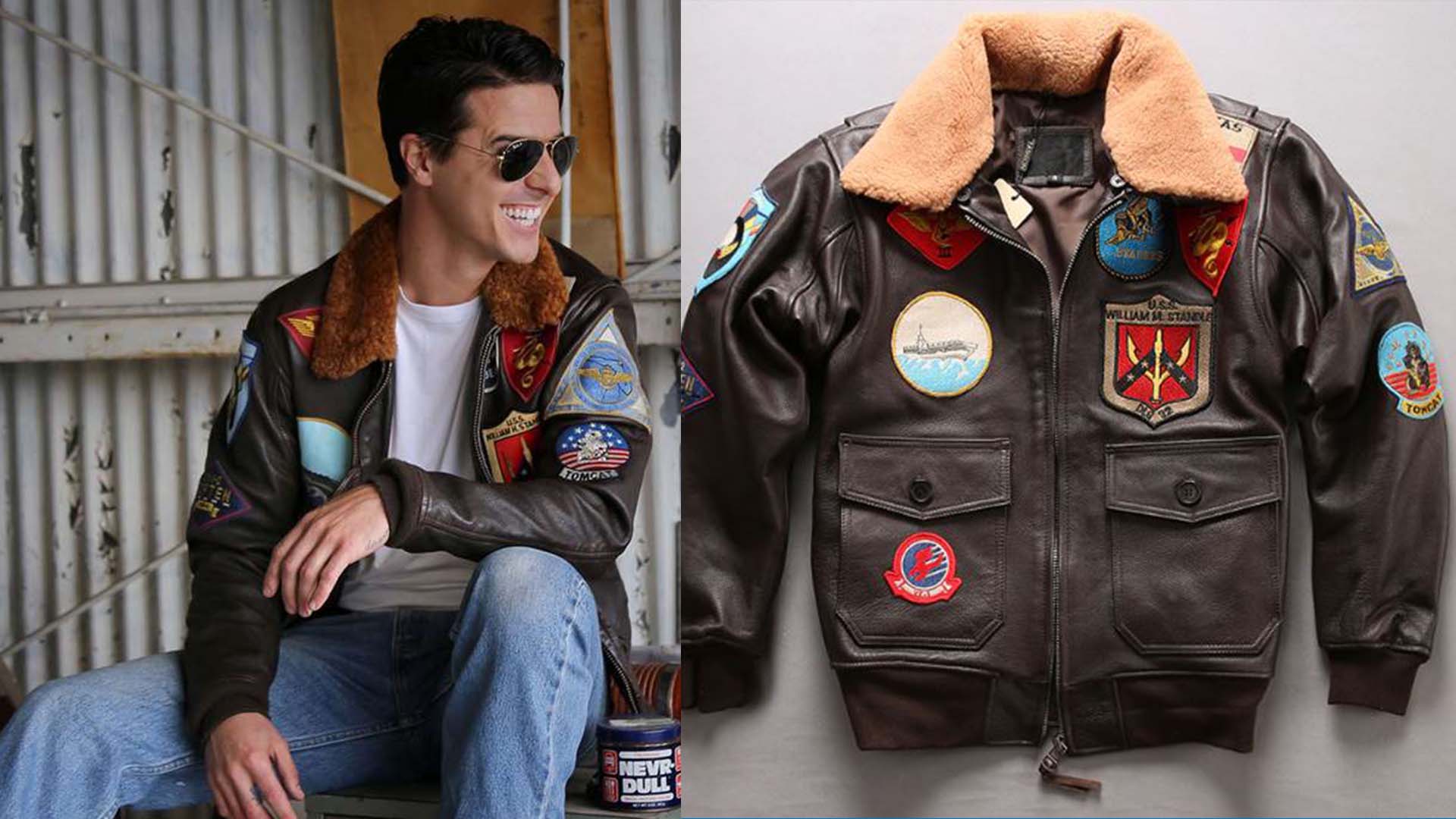 Classic light brown jacket with Collar T-Shirt
For a semi-formal look, you can wear a light brown leather jacket with a Collar T-Shirt. We recommend wearing a plain shirt with it if you are going for a semi-formal meeting. You can wear your dark blue denim jeans and of course, a plain chino paint with them. The formal brown and musted shoes will produce a nice classic look. It is only not enough for a semi-formal meeting but of course for a casual friend's meetup.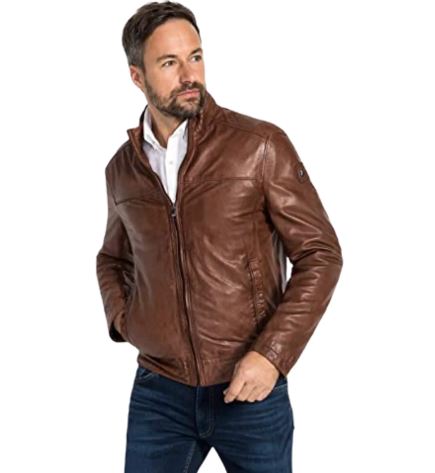 Brown vintage leather jacket with rough jeans
If you are thinking to create a unique look so, a vintage brown leather jacket is an ideal choice. It creates a very tough look by wearing a vintage brown jacket with rough jeans. This dress code can be worn by any man who wants to make himself a fashion icon.
Related Post
Are leather jackets in style 2021
What A1 leather jacket made of