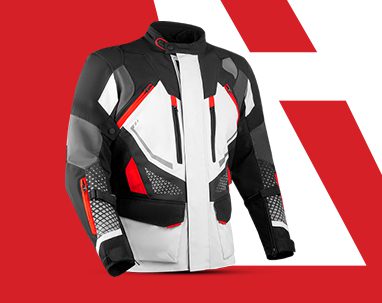 Why does a motorcycle jacket necessary?
Why does a motorcycle jacket necessary?
The MotoGP suit is the world-famous rider's outerwear. The stranger said, "Never ride faster than your flying guardian angel can fly." That expression symbolizes the central focus of the ongoing debate which is Why does a motorcycle jacket necessary. In this article, I will assist riders and runners in choosing the right suits for their local street races and champion races.
Maturity does not come from education but from what happens. And a good experience teaches you a lot about both good and bad looks. Every day we see the number of losses on cyclists not because they are technically unfamiliar or unfamiliar with riding, or because they are riding for fun or riding too fast but because of a lack of self-defense or because of an uncomfortable suit.
We are not against cycling but for those who ride crazy and book the appointment of the "Angel of Death" and disappear into the world leaving their loved ones alone. That is sad. Yet we all know that every living person should taste death but why do we taste it carelessly from time to time?
We are people with senses. I just want to carry good protection for riding enthusiasts while on the road or on the track. In this article, we have two steps to protect a passenger from a sudden injury, and with these steps, a passenger can enjoy their ride with even greater joy and excitement. When it comes to motorcycle protection, we never forget the two piece racing suit, the protective gear, or the leather motorcycle suit. Now let's see which suit is best for them, a leather suit or a fabric jacket.
Leather Motorcycle jackets give massive protection at the time of unwanted crash events and save the rider from serious injuries.
Leather Motorcycle Suit VS Textile Motorbike suit
If you are belonging to the rider's world, you must know about both of these wearing materials but if you're not then I am giving you the best-comparing factors by which you can easily choose your suit.
Yet, there is no doubt both suits whether leather or textile possess great value in protection. Leather Motogp Riding Jacket is considered the most because of their great abrasion resistance, durability, long-lasting, fitting, and many more but textile motorbike suit demand increasing rapidly because of some factors that are easy to maintain, high durability, make you more attractive and have more outer pockets for storing items.
Pros & Cons of the Leather Motorbike suit
Pros
Gives you great protection
Possess strong durability
Having great abrasion-resistance
Pockets for carrying items
Make suit of your own size
Fully customized
Cons
Not waterproof
Absence of thermal liner
Less customized than textile
Highly costly
Seasonal
Too much heavier material
No extra pockets for keeping things like textile suits have
Need professional for cleaning
Not good for rainy riding
Pros & Cons of the Textile Motorbike suit
Pros
Fully versatile
More affordable than leather jackets
Less costly than leather
Stylish
Textile motorbike suit is seasonal
More durable than leather
Easily carry on hot summer
Having a thermal liner
Water-resistant
Light in weight
Easy to wear
Also come with air-bag inside
More pockets for storing items
Easy of care and wash
Include back, elbow and shoulder Armor
Fully customized
Freedom of pricing
More flexible than leather
Cons
Less abrasion resistant than leather
Slightly less protected than leather
Conclusion – Which is better Leather or Textile?
Both of these wearing materials provide great protection. It is up to you what material you choose according to your own scenario. Here we provide the pros and cons of both materials; you can easily select your material by comparing them. And also these pros and cons help you to choose what material exactly you need.
If you are a road rider who is a sensible driver and does not respect speed, a Textile Motorbike suit will get you a job, keeping you comfortable in changing weather; if the money is tight, Textile gears can also be cheaper than leather. If you are an adventurer looking for gear that works on the road and on a dirty track, a Textile motorbike suit is what you want. But if you want high-speed gear or gear that looks like an old-fashioned bike jacket, So, the leather motorbike suit will be best for you.