How original b3 bomber jacket should fit
How original b3 bomber jacket should fit
There is a usual thing that a b3 bomber jacket is a trendy item, not a wardrobe leader like a blazer. But, since its early age of introduction, the bomber jacket makes a worthy space for it. If someone is looking to wear a bomber jacket, he/she might be asking themselves how it fits. By discussing, this topic let's just clarify what is a bomber jacket?
What is a B3 bomber jacket?
Bomber jackets have been introduced in 1917 and from that period to now they never go out of style. A Bomber Jacket is usually a short, waist-length jacket with a tightly gathered elasticated ribbed at the bottom waistline and has matching cuffs and as well as a wraparound collar.
There is also a common feature which is a zipper front and four useful pockets on the top. However, there are also some subcategories and styles to choose from, like the b3 bomber jacket, Luxe bomber Jacket, Sway bomber Jacket, and the wool bomber Jacket. They can be worn almost anywhere and are very easy to dress up.
How should it fit
Once you have found the right style to wear, you need to know how it should make fit properly. A bomber jacket should fit a little bit loose from your torso, a bit more loser from the arms, and should be seated right at the hip bone. If it has an elastic wrist band, it should slide just over your wrist, sliding a little upon your hand. If it has an elastic waistband, so it should be seated just below your belt. Non-elastic bomber jackets should fall in the same places.
Shoulders of leather bomber jacket
The first thing to look for is the perfect fitting shoulder The shoulder must fit perfectly to look nice. There is a very common and implemented method of finding the perfect shoulder. Which is that the jacket shoulder seam must sit on your shoulders.
If the jacket's shoulder seam is lower than your shoulder, so it considers a big size. If the jacket's shoulder seam is not at your shoulder or at near your neck. That means this size is too small. A jacket or any apparel that is too small from the shoulders looks very annoying. It becomes the reason for restriction in movement. A jacket's shoulder seam should be at the shoulder of the person rather it's a men b3 bomber jacket or a women's B3 Bomber Jacket.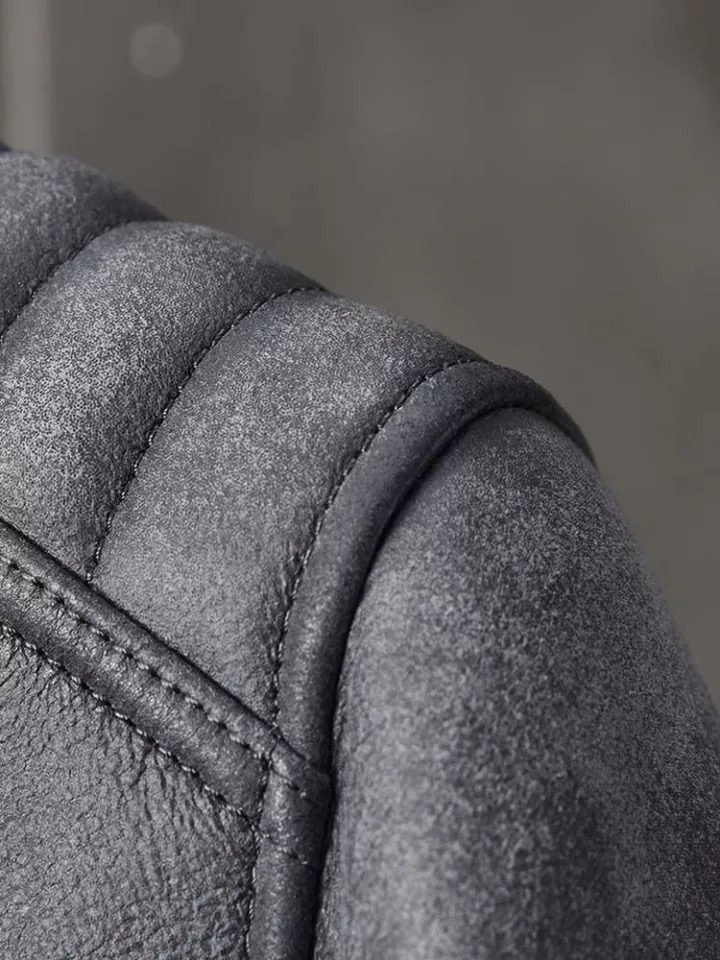 Sleeves
Like the shoulder, this is very simple. The jacket sleeves should be finished at just the right of your wrist bone or slightly above your wrist bone. In traditional designs of bomber jackets, there is a clear difference. You can easily find the differences between the cuff and the main section of the sleeves.
If the sleeves are too large and it comes on your hand so this will not perfect size for you. Moreover, if the sleeves are too small like there is a big gap from your wrist to your sleeves. So, this also makes a very bad impression on your looks.
There is another thing that there should enough space in the sleeves to move your arms comfortably. If the arms are too tight, so you will find some restrictions in arm movement and it also pulls the whole jacket.
Fur Collar original b-3 bomber
One of the distinguishing features of a bomber jacket is the knitted & wool collar that gives a unique look to the neck, which is contrasting with the solid look of the jacket itself. Originally it was added to protect the wearer from the high winds and now it's a famous part of the look, so it must fit correctly.
If you have a bomber jacket with a plain leather collar, so it should fit just as likely as a formal shirt with the top button opened.
And if you have an elastic, low-sitting, wool, or knitted collar on your jacket, the collar considers perfect if it is lie flat against the back of your neck and droops a bit in front of your neck on both sides. Because these jackets do not have a flipping collar. Some bomber collars are made in different styles and these are the main features of the jacket so it is recommended to go with new designs.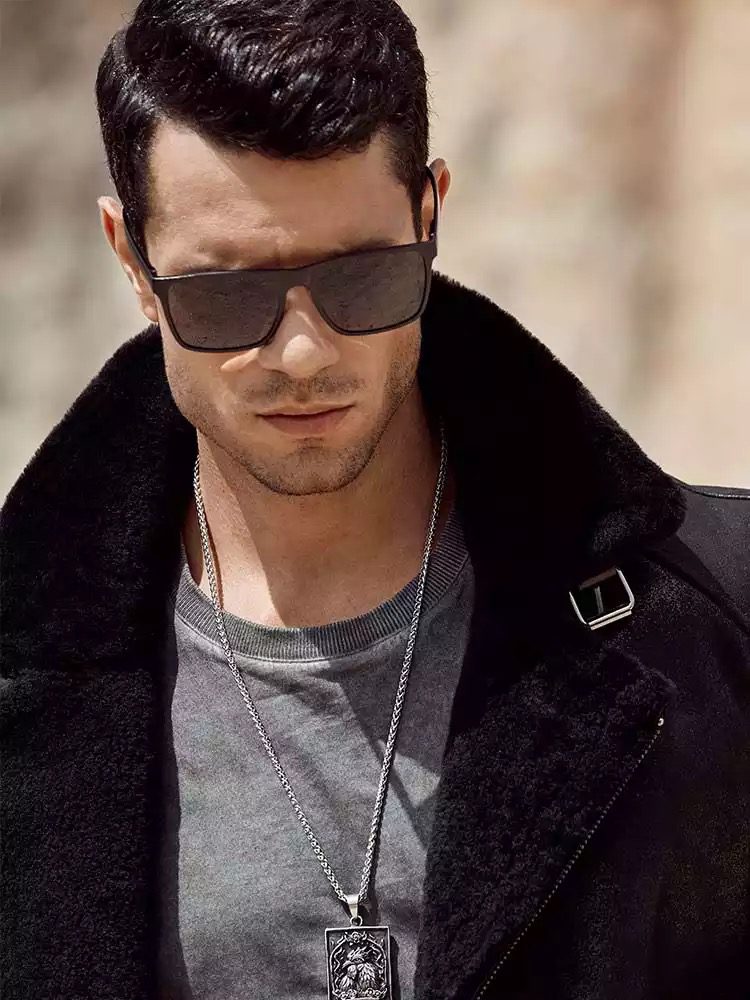 Torso
The perfect torso of the jacket is considered if a person is able to zip up the jacket without any unconferences on his/her body. Basically, there should enough space under the jacket that a person can wear a light sweater or dress shirt. This will be enough for the perfect-fitting torso jacket.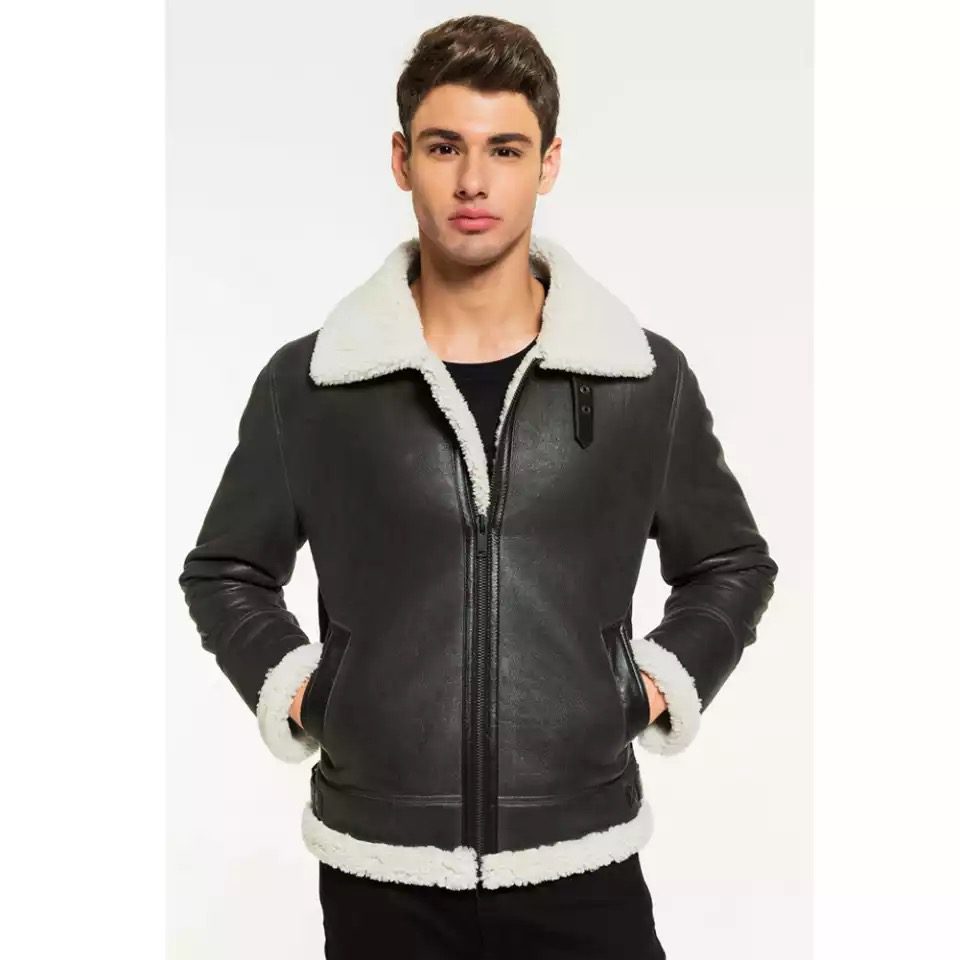 Length
A jacket is considered perfect when its bottoms finish at the first waistline on men. If the jacket falls below your belt or more down, so this jacket does not suit you because it is too big. For women, the rule is the same as well if they are wearing waist-length bomber jackets.