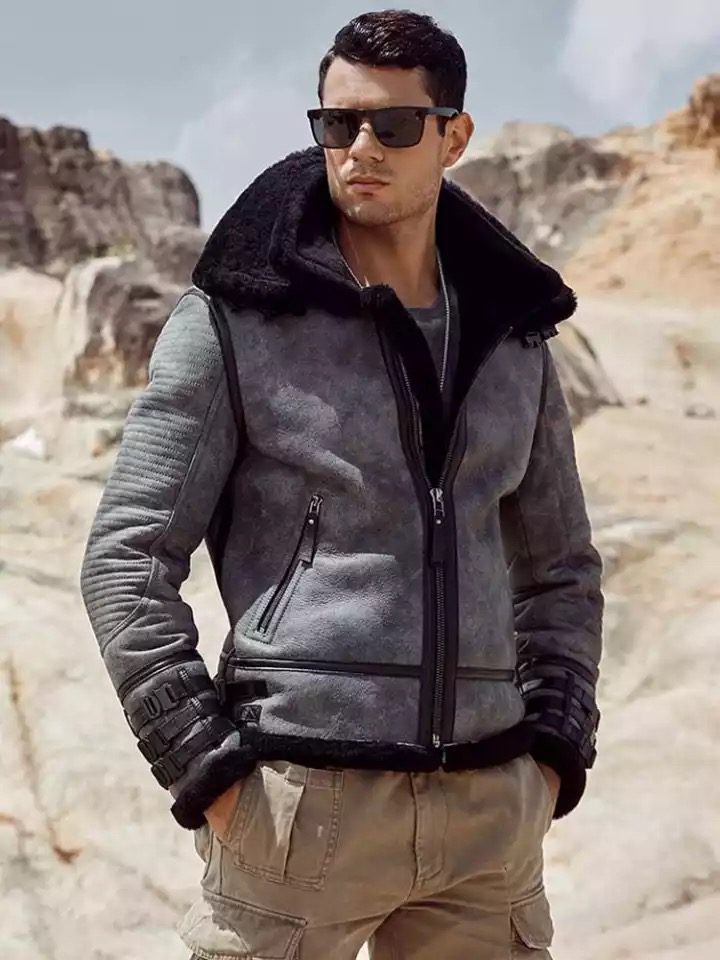 4 Easy Steps To Make A B3 Bomber Jacket
How To Make A B3 Bomber Jacket
The B3 Bomber Jacket was produced by the US military aviation clothing board. In World War I, the pilots faced many difficulties in the aircraft. The freezing winds are also on the top list of those difficulties. It was very challenging to fly a fighter aircraft in those high altitudes. The US military aviation clothing board fix this problem and introduced the leather bomber jacket. It had a very versatile look. They put a real fur lining that gave a super warm feeling even in those high open air.
How do you make a fashion bomber jacket?
We Recommend you fabrics: brocade, jacquard, heavy knits, wool, satin, canvas, faux leather, and medium-weight lining
The bomber jackets were introduced as a modified look for US military aircraft pilots going up high altitudes in World War II. The US military made it with a combination of Sheepskin and shearling for added extreme warmth feeling. The men b3 bomber jacket has two distinct leather straps that are used to close the collar. This bomber jacket model doesn't have a knit waistband or slim fit as the other type has. The b3 bomber Jackets for ladies have a short body length to add some attractiveness and give it a smarter look.
What material should a bomber jacket be?
First thing comes first, to make a bomber jacket or any other thing you need to know every material that is required to make a product. Material is a highly evaluated factor by the customers. If the material is not as per the customer demand so don't even think that your product will compete in the market. A cheap marital quality jacket is not the same price as a high-quality material jacket. High-quality material creates high cost but it also results in high customer demand.
Sheep Shearling
The most common raw material used in the leather b3 bomber jacket is sheepskin and sheep's fur. For the natural lining on the inside of the jacket, you need sheep fur and original sheep leather for its outside. You can easily find these main materials from the local and also international markets. Mostly they themselves sell you this material by joining them with a very high-quality solution. In today's world, artificial fur is also available in the market for the lining named faux fur. The high-quality original sheep shearling creates a very distinguished look and it is the warmest item in leather jackets. This raw material is one of the reasons for how warm is B3 bomber jackets even in the most severe colds.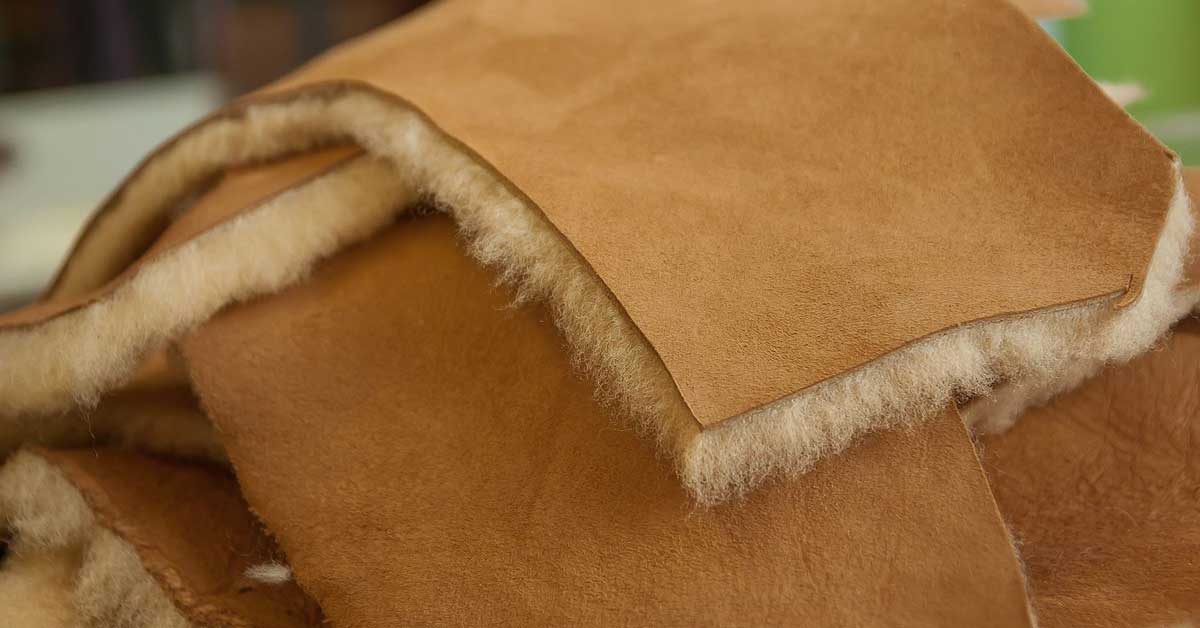 Hardware Stuff
After the leather, you need to gather the hardware kinds of stuff for your favorite brown b3 bomber jacket. Hardware kinds of stuff include zippers, buttons, and threads. These materials also have an important role in the quality of the jacket. By purchasing a zip, you can evaluate its quality by fastly putting it up and down. If it zips up and down smoothly then it is a good zip and if it is not so, we recommend you choose another zip. As likely with the zip, you can also evaluate the thread and buttons by different methods. The button and thread should be durable for getting perfect quality.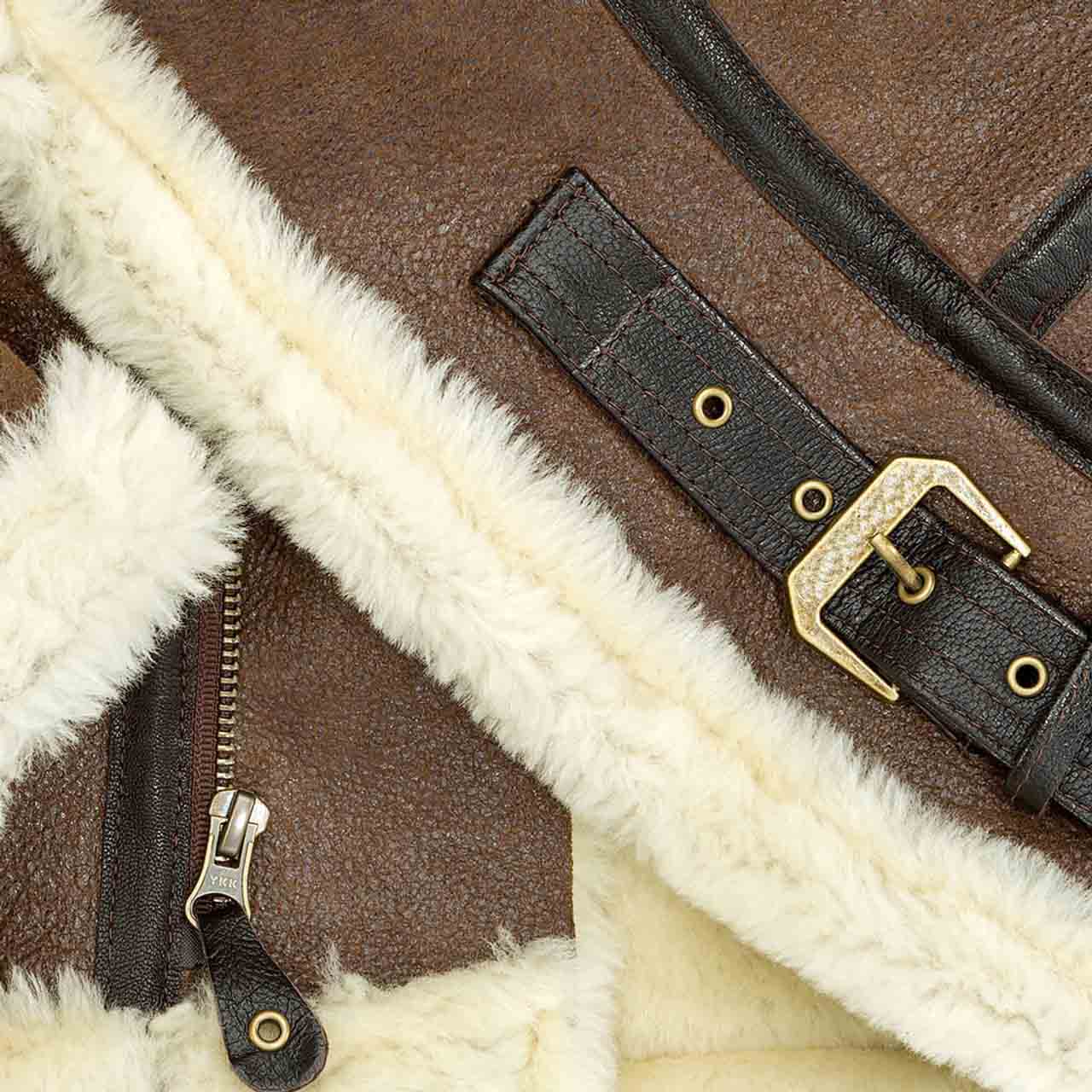 How to make it – 4 Easy Steps
To make a bomber or any other jacket, you need to build high craftsmanship skills for those items. Besides this, some elements are used for the making of these products.
Collect The Required Material ( Sheepskin, shearling lining, and hardware)
Arrange Your Desired Jacket's Pattern 
Cut The Leather according to the Pattern 
Join the cut leather pieces by stitching them carefully 
We mentioned briefly the materials which you require and now read the following points to better learn the way to make a b3 bomber outfit.

Jacket Pattern
The very first thing to make a bomber or any other jacket, you need to get the jacket pattern. Whatever jacket you want to make just get a pattern of that design jacket. You can find digital jacket patterns from an online digital store. At Esty there are many jacket patterns available at a very reasonable cost so, can buy those patterns. Just simply search B3 bomber jacket pattern, choose your favorite design, and buy it.
Cutting
After you get the patterns, now it's time to cut the leather according to the pattern. It is recommended to convert the digital patterns into physical shapes and place them one by one on the leather. Mark the leather according to the pattern shape and cut it very carefully. There is an important thing t note, don't mix up the pattern sizes. Try to store them separately by their names like Small, Medium, Large, or any other size.
Stitching
Stitching is very professional work especially when it comes to clothing items. You need to take many practices this skill. To stitch the jacket, you need a stitching machine, some thread, and some hardware stuffs that your jacket should have. You can see some videos if you are a beginner. There are a lot of example videos available on YouTube.  It is recommended to sew the jacket by a professional stitcher and if it is not available so, you can try it by yourself. First, try to do practice on some vested leather pieces. It will be very helpful for you. When you have done the practice, now sew the leather piece one by one according to their sequence. Paste the zip and some additional hardware stuff according to your design.