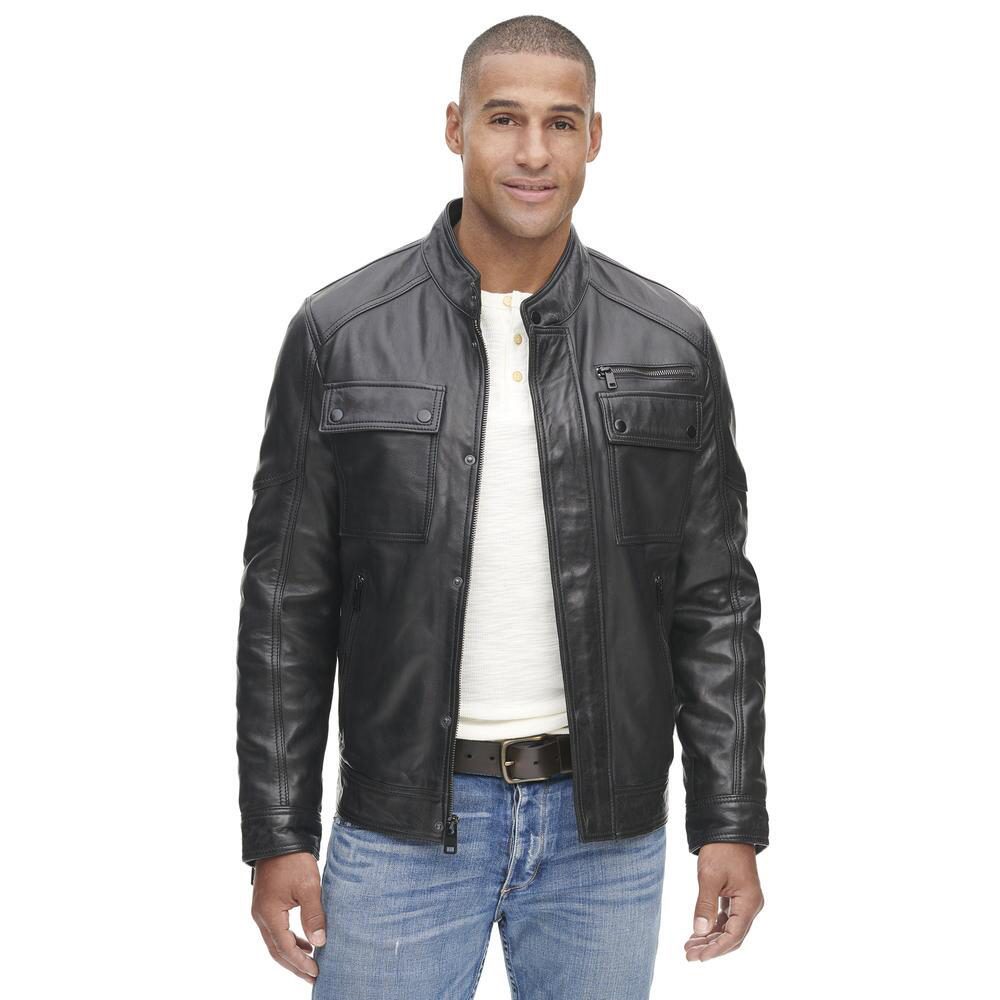 Are leather jackets warm
The real leather jacket is the best option for outerwear in the winter. During the cold winter and the freezing winds weather, there is no other better item than the leather jacket. It has a very versatile styling look for both men and women. The Sheepskin Leather jacket is very popular to keep the wearer warm even in the winter season. The leather itself is also very warm. It performs the duties of a hurdle for wind insulation, making your body temperature warm and disabling it from getting out. The women are more conscious about their dresses and health. So, they choose sheepskin and lambskin jacket as it is the best leather jackets for women.
We are not saying that there is the only option in the winter to you warm. Some jacket types don't keep you enough warm in the winter and eventually are not good for winter. Some factors should keep in the mind for getting warm in the winter by wearing a leather jacket. Dosing a jacket will help a wearer to keep him warm depending on some different factors that we discuss below in detail.
The thing Which Makes Leather Jackets Warm
Leather Type
The leather type matters very much in the winter and as well as in summer as every leather type has a different feature. Cowhide leather gives you a tough look through its durability. If we talk about sheepskin so it is softer than cowhide and flexible and comfortable. Goat leather is also popular because it's lightweight. Kangaroo leather considers the softest leather and as well expensive also. Sheepskin is the most popular and best leather for outerwear garments in the winter. The other leather types are not bad but cowhide and sheepskin are recommended leather types.
Real Leather VS Faux Leather
Faux leather jackets look like real leather but it is made from a plastic coating.
Real leather is considered to be heavier and more durable than faux leather.
Real leather has a warmer ability than faux leather.
The faux leather jacket is less expensive than the real leather.
The real leather needs more maintenance.
Jacket Lining
A wearer should check the jacket lining before purchasing or wearer, especially in the winter. If you want to wear the best real genuine leather jackets mens so, this should involve lining. The lining of any jacket enhances the jacket's ability of warmth and helps to make the wearer's body temperature hot. You can't compare the quality of warmth of a lining jacket to a non-lining jacket. If a jacket doesn't have an inner lining, it creates a colder feeling for the wearer as compared to a lined jacket. In short, the non-lined jacket is not recommended for the winter. In today's world, many lining types are introduced which we listed below.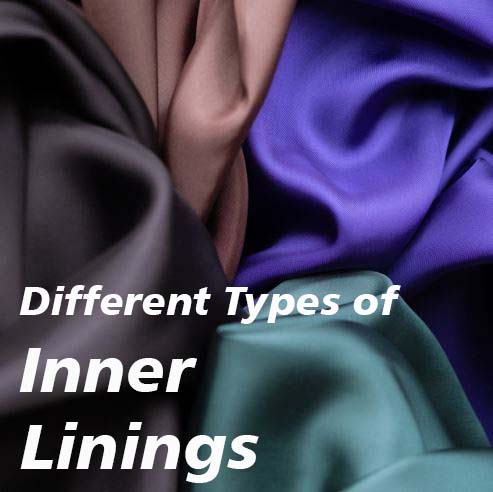 Shearling lining
The shearling lining refers to the original sheep's fur and considers the warmest lining. This lining is mostly used in the B3 bomber jacket. These jackets are manufactured in during World war I and II for the US military pilots for keeping them at high altitudes. That's why it is the best lining choice for the winter and it can be worn at 20° F (-6° C).
Faux Fur Lining
Faux fur is made by humans and is also known as artificial fur. The faux fur lining is a good option as it is available at reasonable pricing.
Quilted Lining
It consists of a diamond-shaped one-sided lining and batting sewn together. The quilted polyester lining is unmatchable to create stylish quilts, especially being used in clothing and home décor accessories.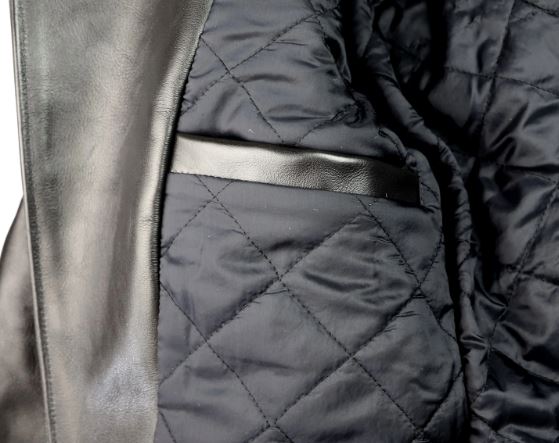 How to wear leather jacket in winter
Leather jackets are very warm outwear apparel but for seeking of keeping warm your body in winter, just wearing a leather jacket is not enough. You need to pair your leather jacket with some other innerwear. For your better understanding, we have made some dressing pairs which you can wear in the winter to keep you warm and stylish as well.
Top Gun jacket with a sweater
The tom cruise top gun jacket includes a polyester inner lining and is made of cowhide leather. Both are very warm, for enhancement you can make the combination of this outclass trendy jacket with a sweater. This will extreme warmth with a trendy style.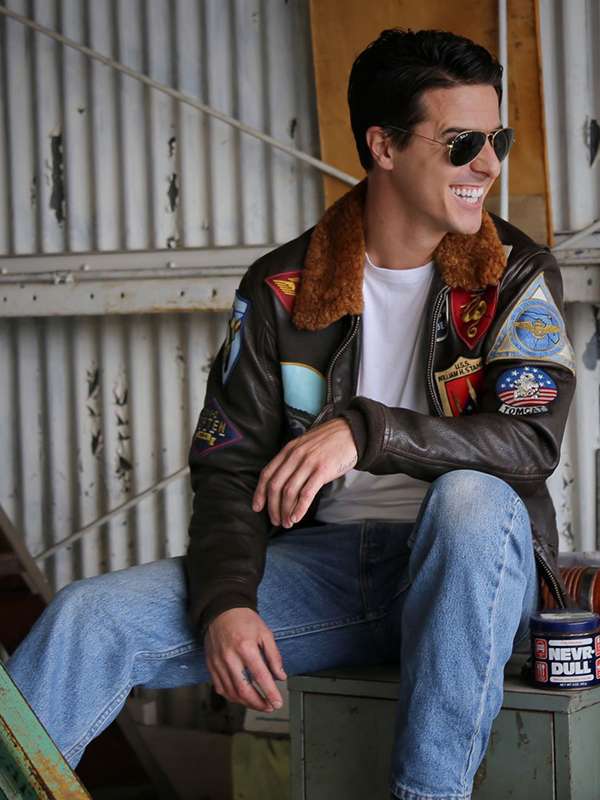 Leather jacket with a shirt
The pair of black leather fashion jacket with your shirt is completely a fine dress code for the winter. The combination of a leather jacket and a shirt together produces very warmth ability and makes our body's temperature normal even in the winter.
Green moto jacket with a Hoodie
A green Moto jacket for men with a casual hoodie creates a fabulous tough and stylish look. This is just not enough, layering it with a hoodie improves the jacket's warm ability and produces a fine winter dress code.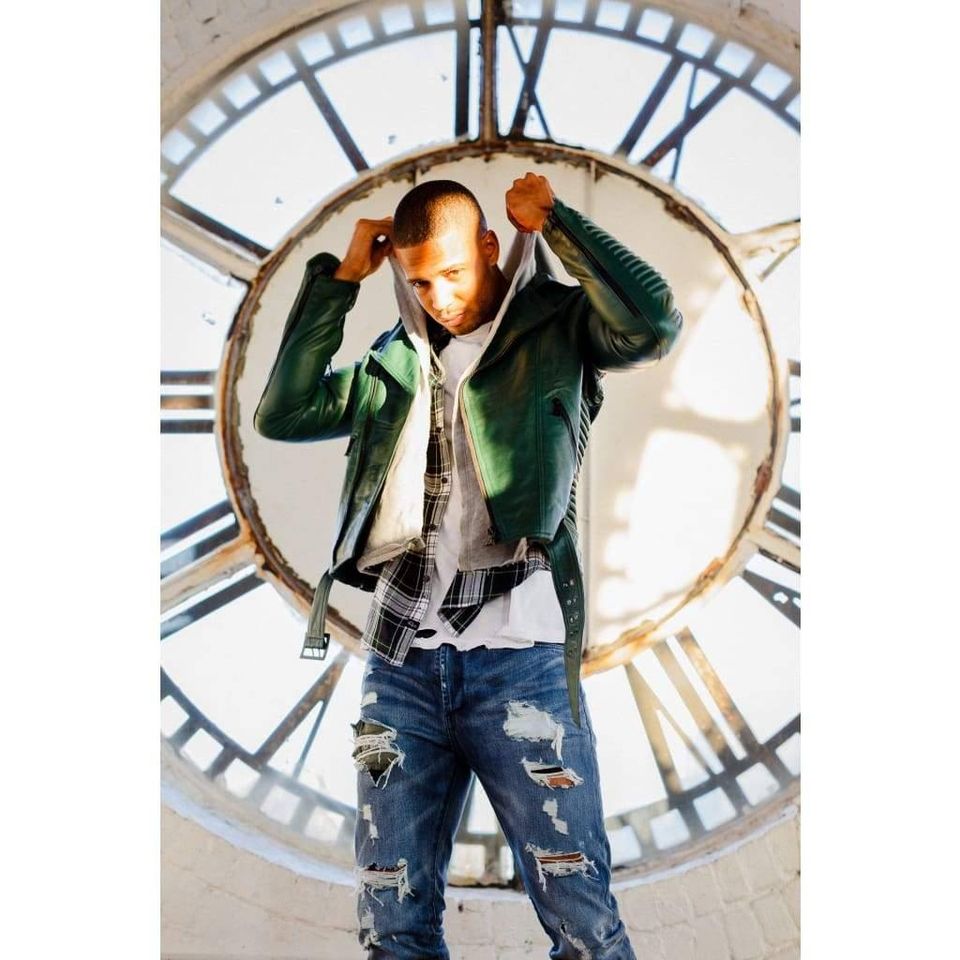 B3 jacket with a sweater shirt
The b3 shearling bomber jacket with a simple light sweater shirt creates a massive pair for the winter to the body warm. The sheepskin leather, shearling lining, and sweater shirt together produce an unmatchable warm ability. You can say that this is the perfect option for the winter dress code.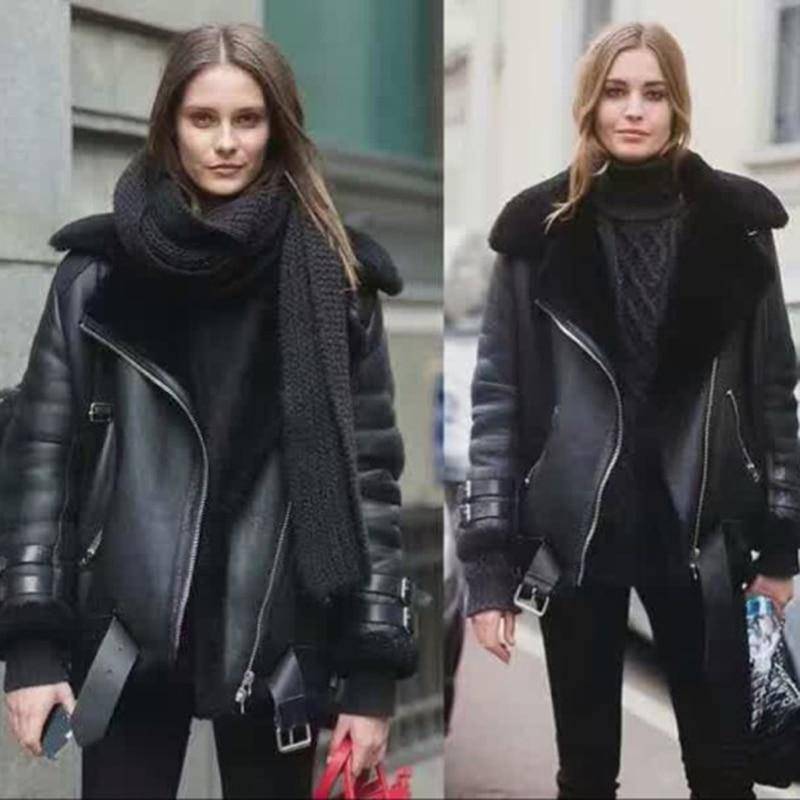 Is leather jacket good for snow
The leather jacket can be worn in the snow, cold, and dry weather as it is made from cowhide and sheepskin leather which are very durable. But it also needs some special treatments when a jacket comes after from these weathers. The cold and dry winds become the reason for leather damage. In the winter you should condition your jacket at least ones in a month. The Conditioning of the jacket can be done with some leather moisturizing product, such as saddle soap. It helps the leather to become protected against the dry winds.
Conclusion
At the end of our discussion, we can say that "The leather jackets are warm and can be worn in the winter. But the jacket's leather should be genuine, have quilted or fur lining, and should layer up with some light warm appeals".