When to wear original b3 Bomber Jacket
6 Best Times to wear original b3 Bomber Jacket
If you are crazy about the clothing you must be familiar with the original b3 Bomber Jacket. Some call them flight jackets and some are known as pilot's jackets. Well, everything has its own history; meanwhile, bomber jackets have a great past and future of course. In this article, I am going to cover the most asked question which is when to wear your men b3 bomber jacket. original b3 Bomber Jacket has great demand in both men and women.
These jackets are not only famous for their warmest quality but of course, they brighten your look and make you separate from the crowd. Today everybody wants to look attractive, pretty, and bright and those original b3 Bomber Jacket are actually made. Wearing it makes a class and you can walk with great charisma having a wave of confidence. If you have a bomber jacket, you must know when to wear it.
Let's see when to wear a Bomber jacket.
Best low-temperature outfit
Everything is best in its time. And also bomber jackets are best for winter wear. Women's B3 Bomber Jacket have actually come in a great variety of materials. So you can easily make your b-3 bomber jacket according to your weather. Mostly in winter, leather bomber jackets are in and people love to wear them. It gives them a classy look.
Sheepskin leather is the best material used for the making of the original b3 Bomber Jacket in winter. It gives the outclass of heat to the body even if you are stuck in a low-temperature area. Shearling is also recommended with great feedback for those who are living in cold climates. Even sheepskin is less in demand than shearling. Because shearling jackets are more soft and comfortable than sheepskin leather and even warmer than it.
For those living in colder climates, Shearling jackets are a must. They have all the differences that others do not have. For example, they last longer than fabric, are lightweight and are not as big as wool coats, and still look gorgeous without being too heavy in your pocket. So if you are wanted to wear b-3 bomber jackets in winter, I prefer you to go with shearling leather.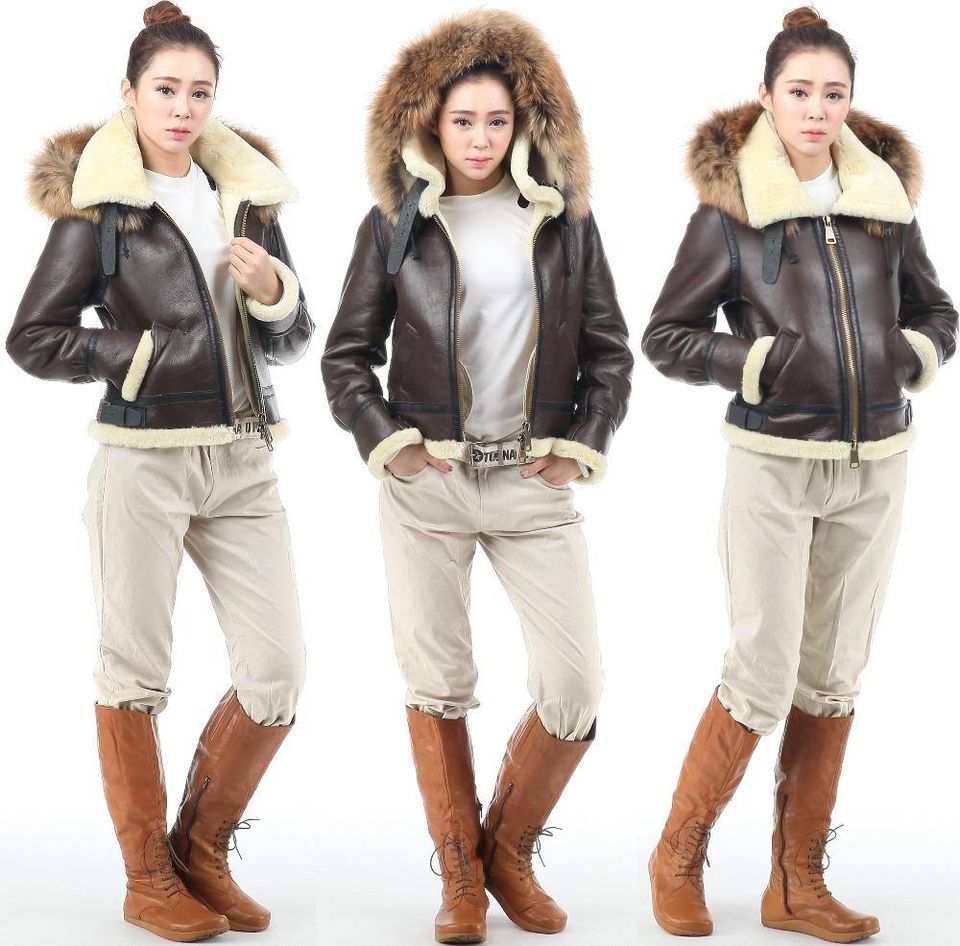 Light bomber jacket for summer
Some of the materials that are used in the bomber jacket are good in summer. If you like to wear outerwear, temporary weather can be difficult. But the different styles of b-3 bomber jackets allow us to pull them even when the weather is getting warmer. In spring, summer, and even autumn, you can wear Cotton, Nylon, Polyester layer, or even denim.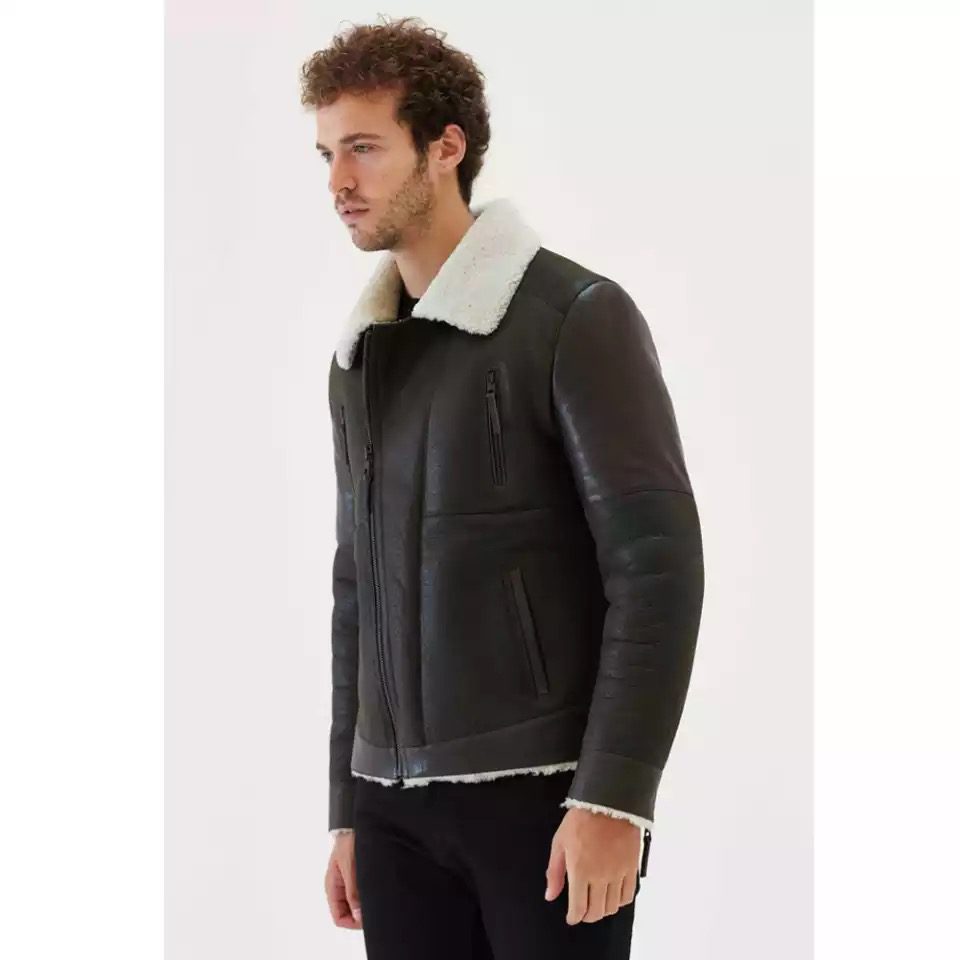 Do you want to create a timeless look? Wear a leather b-3 bomber jacket. Fitted with a mid-waist zipper and cuffs, included, these will be multi-layered outerwear and are bound to give you the desired profile to stand out from the crowd.
People tend to opt for classic black leather to enhance their style statement, but more and more people are experimenting with other colors. The second most popular is brown skin because it can effectively show our quality.
There are many ways to style when choosing to wear leather jackets. Regardless of the color, you can check Men's Leather Clothing that you can move.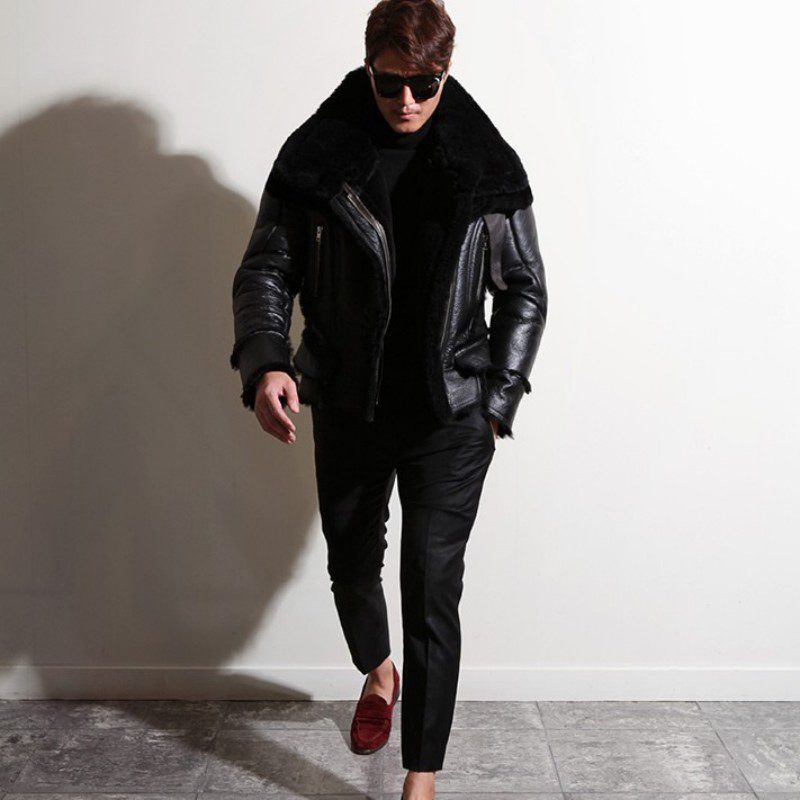 Sports bomber jackets look great on runners or trousers with pockets and work well with denim styles. Pairing it with a white shirt can be really appealing and downloadable.
A good idea to create a sophisticated look is to set a sharp bomb in bright color with a monochromatic dress. In creating a style with this jacket, it is worth remembering that the devil is in the details – the ornaments enhance the look.
You should also pay attention to color choices. Colorful and printed bomber jackets get even better with simple cuts and subtle colors. But bright colors and modern cuts are not forbidden at all. Please remember that the most important thing is to create a modern and functional look. You want to dress well after all!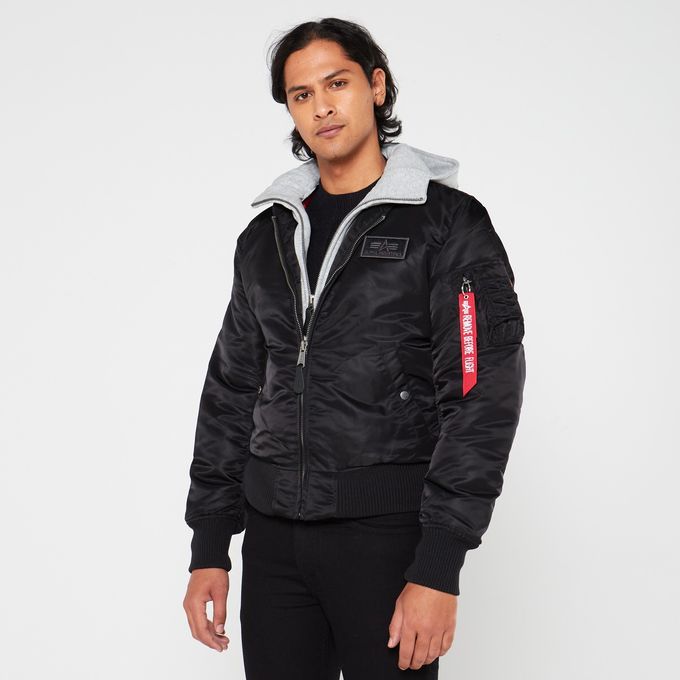 Students love to wear bomber jackets in colleges, schools, and universities. Originally worn only by college students, especially sportswear, Letterman jackets became a favorite item after Michael Jackson's video for the song Thriller.
Popularly known as Varsity or Letterman jackets, these will not only keep you cool from the cold and serve as protection against the weather but will also give your outfit a great touch.
Although this fashion piece tends to end up at casual events, bomber jackets can easily be considered clever dress codes. Some high-end bomber jackets made of high-quality materials and high-quality designs can also help you get rid of an unusual business look.
To dress up your bomb, make sure you choose a bomb that is not too quiet. Look for old colors such as black, brown, and olive with minimal cuts. Suede and leather naturally look high and sophisticated. Pair with skinny black leggings or black pants and an Oxford canvas shirt to look your best. The casual events give you a great opportunity to put on your bombshell.
Try a nylon blazer with chinos and desert boots or summer and spring sneakers. Experiment with streetwear or stick to classic styles like light T-shirts, flannel, and polo shirts on top. As it gets colder, try putting warm pieces like hoodies or a jersey attached to a cable under your bomb. Wear your bombshell over a comfortable jersey and jeans and boots to look your best every day in winter.
By reading the above mention points you can easily judge yourself on when to wear bomber jackets. Bomber jackets are now the most casually dressed outfits for both men and women. And these jackets come in a variety of materials, you can organize your own by checking your weather and events. You can make it light and weighed.